Envision Your Possibilities with a Philosophy Degree
As a philosophy major, you are taking an exciting intellectual journey, in conversation with some of history's most influential thinkers. At Marywood, a philosophy major is trained to be a creative thinker who can interpret difficult texts. The student learns how to evaluate complex ideas and moral situations, and to be sensitive to many points of view. Earning a philosophy degree is a great way to to begin a professional career in law, medicine, business, education, government, or further graduate study.
Philosophy students at Marywood are taught that their ultimate obligation in their quest for knowledge is to advance the common good. Reflective of this responsibility, in addition to their teaching and research duties, our faculty serve the community in different ways, from monthly discussion groups in libraries and senior residences where everyone has a voice, to public lectures and field trips dedicated to the compassionate treatment of animals. Students are encouraged to engage in service as a vital part of their Marywood education.
Students have the choice to pursue either a traditional track or an applied track. The traditional track will prepare students to go to graduate school in philosophy. The applied track is coupled with a second major program of study, giving students the opportunity to integrate ideas and methods across disciplines. Marywood Philosophy also provides students with the opportunity to minor in Philosophy or to complete a certificate in Bioethics. Students interested in majoring in Philosophy must meet with the Philosophy Program Director who will advise them on a specific course of study.
Graduates with a Philosophy Degree:
have higher average salary potential than chemistry, marketing, business administration, history, and many other majors
outperform nearly all other majors on the standardized tests used to get into graduate and professional schools, such as the GMAT, GRE, LSAT and MCAT
have excellent complementary skills to double major in philosophy and, for instance, political science, psychology, literature, engineering, physics, film, art, and music
Top Employers
Technology Companies
Consulting Firms
Law Firms
Media/News Companies
Top Career Paths
Political Scientist
Historian
Lawyer
Writer
Dig Deeper Into the Program Details
Undergraduate Admissions Requirements
Completed application
Official transcripts
Letter of recommendation
Official SAT and/or ACT test scores (Marywood is test optional)
Essay (optional)
Philosophy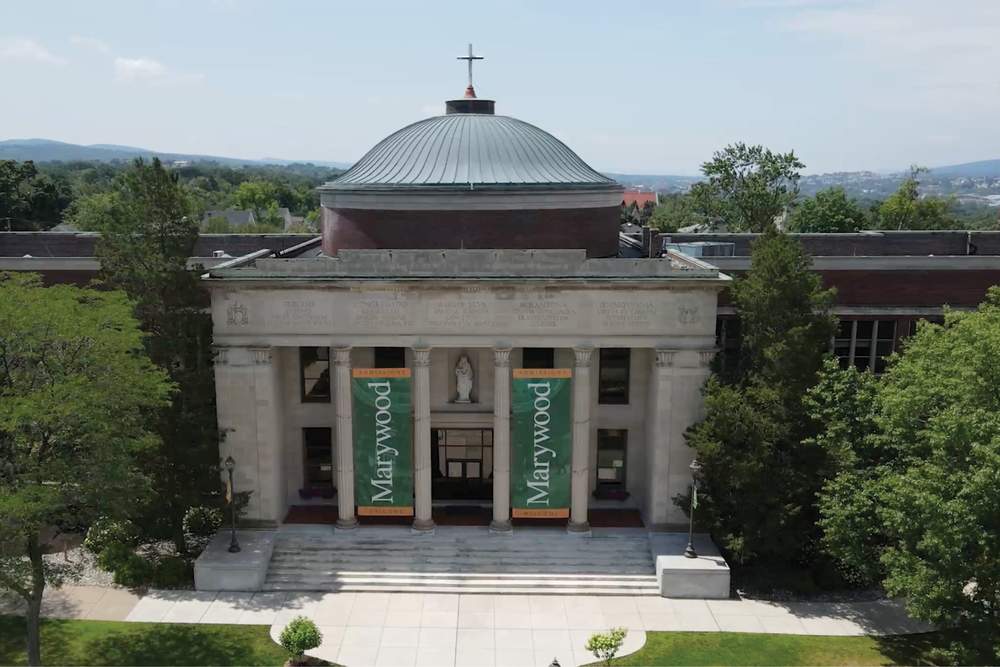 102 Morgan Road
Map & Directions
The Liberal Arts Center contains classrooms utilized by several programs, as well as the Office of Admissions and a variety of other administrative offices. It is also home to the iconic Rotunda and the NativityMiguel School of Scranton.
Learn More
|
Take a Virtual Tour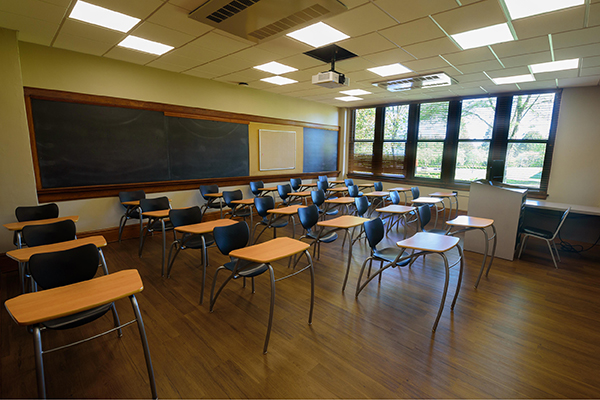 Map & Directions
The Liberal Arts Center provides classroom space for coursework in the Social Sciences, English, Philosophy, and Religious Studies programs.
Learn More
80+ opportunities for you to find the right fit with 50+ undergraduate degrees and 30+ graduate and certificate courses.
From #DayOne, Marywood is here for you each step of the way.
Request Information
Loading...
Latest Program News & Events