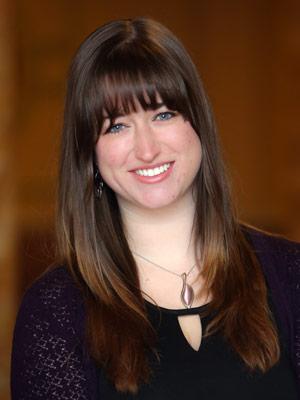 What Can You Do with a Philosophy Degree?
Grace was recently accepted into the London School of Economics and Political Science (LSE) where she will pursue a master's degree in international relations.
Grace began her academic career in the English Department, but she quickly made a choice to switch her major to philosophy. "Advising your parent that you think majoring in philosophy is the right choice for you is an interesting conversation," she said. "My dad is fully supportive of my decision. However, he did question what I would do with the degree. To be honest, I was a freshman in college, and I didn't know how I would apply my philosophy degree."
Over the next three years, Grace found multiple outlets for her philosophy education—which included study abroad in the philosophy departments of King's College London and at the University of Exeter. "The study abroad experiences provided me the opportunity to explore international relations, along with the means to apply theoretical mixed with practical applications," said Grace.
Grace is in the Honors Program at Marywood where she interns under the direction of Erin Sadlack, Ph.D., associate professor of English and Honors Program director. The program offers specialized courses and independent study which prepare students for graduate work, as well as applying for major scholarships and fellowships, such as the Marshall or Fulbright awards. Grace was a Fulbright finalist in 2013.
In addition to preparation for scholarships and fellowships, the Honors Program affords students the opportunity to participate in ongoing research projects on campus, as well as presentations at conferences and conventions. Grace is a team leader and founding member of Marywood's Business Ethics Team, which presented at the International Business Ethics Case Competition Conference in Tucson, Arizona; the DeSales University Fleming Ethics Bowl in Center Valley, Pennsylvania; and Marywood's own Business Ethics Forum.
Grace's research experience includes a research assistantship on global climate change with Sarah Kenehan, assistant professor of philosophy at Marywood; a research assistantship on metaphysics and epistemology with John DePoe, Ph.D., assistant professor of philosophy at Marywood; and her honors thesis on international relations and political philosophy.
"It has been invaluable to me to have such great professors, who are truly vested in their students' academic and professional success," says Grace.
In addition to her academic achievements, she is involved in university and community service, as a student representative for the Undergraduate Core Curriculum Committee; member of the Resident Assistant Selection Committee; and founder and president of teachPEACE (People Encouraging a Cooperative Environment), a service and educational summer camp for children ages 5-13.
As she looks forward to graduation in May, Grace is also excited about beginning her academic career at LSE in the fall. "I'm interested in pursing career options in international relations, humanitarian aid, international development, consultancy, or becoming a member of a think tank," she said.
It appears there's quite a lot you can do with a philosophy degree!