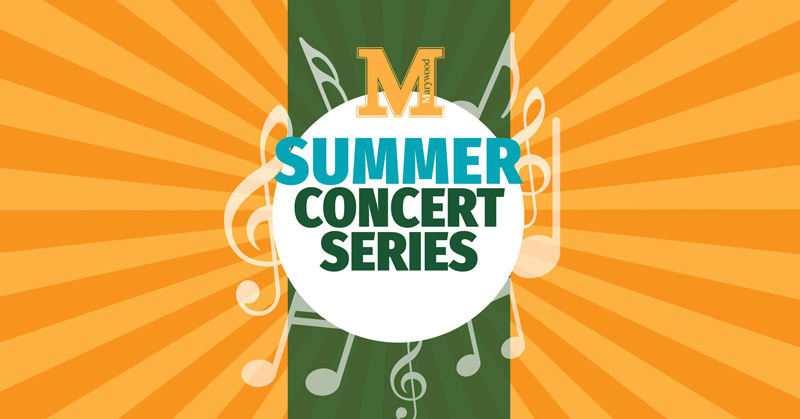 Outdoor Summer Concert Series Set
Marywood University has set an outdoor concert series for the remaining two Sundays in July. All shows will be held at 6 p.m. at the Calabro Delfino Amphitheatre, behind the Learning Commons in the center of Marywood's campus. Concert-goers are encouraged to bring their own chairs and blankets for seating.
July 23, 2023: Chosen Few is a world-class trio of musicians, showcasing vocals, saxes, bass & guitar. George Barron, Vernon Jones, and Jonathan Williams will perform a diverse repertoire that spans the decades, presented in an engaging & entertaining way!
The Fidelity Bank Sweets & Treats Van will be on site during the show.
July 30, 2023: Erin Malloy and Friends, featuring Erin Malloy, Jimmy Waltich, Doug Smith, and Tyler Dempsey - The music of Erin Malloy and Friends features something for everyone, including a mix of pop, R&B, jazz, rock, and more.
Funds provided by the Class of 1968 Amphitheatre Programmatic Endowment.