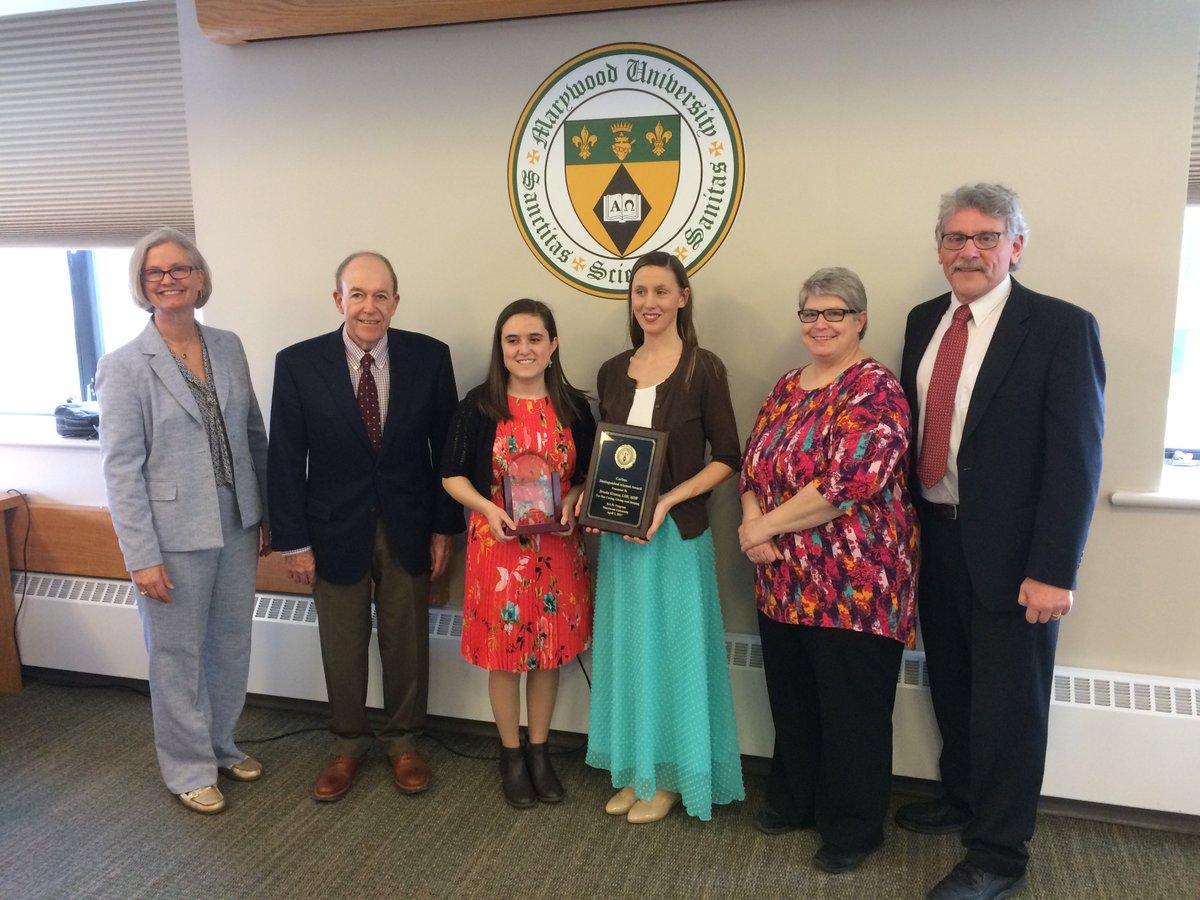 Bachelor of Social Work Program Honors Distinguished Work
The University's School of Social Work recently announced distinguished award recipients for 2017 in the Bachelor of Social Work program at its spring Honors Induction ceremony, which was held on campus.
Brooke Addley-Grunza, Carbondale, Pa., is the 2017 recipient of the Kaitlin A. Prislupsky Award. The Kaitlin A. Prislupsky Award was established in 2015 by the Prislupsky family in memory of Kaitlin, a graduate of both Marywood University's BSW and MSW Program. This award is given to a BSW student with a demonstrated interest in social work practice in the behavioral health field. Students are nominated by faculty or professional staff.
Gina Morgese,, Throop, Pa., is the 2017 Caritas Distinguished Alumni Award recipient. The Caritas Distinguished Alumni Award is presented to a graduate of Marywood University's bachelor of social work (BSW) program who has demonstrated a commitment to service, to clients, and to the bachelor of social work program. Ms. Addley-Grunza earned her BSW degree from Marywood University in 2004, and she earned her MSW degree in 2010, also at Marywood. Ms. Addley-Grunza's early career included the Wyoming Valley AIDS Council and Arc of Luzerne County. Having completed her BSW field placement at the Catherine McAuley Center, she was later hired and continues to work there today. She currently facilitates the Rapid Rehousing Program for homeless women and children.
Marywood University's School of Social Work is the leading provider of social work education in Northeast Pennsylvania, having educated more than 4,500 social workers since 1969. Marywood's social work programs (bachelor's and master's degrees) are fully accredited by the Council on Social Work Education.