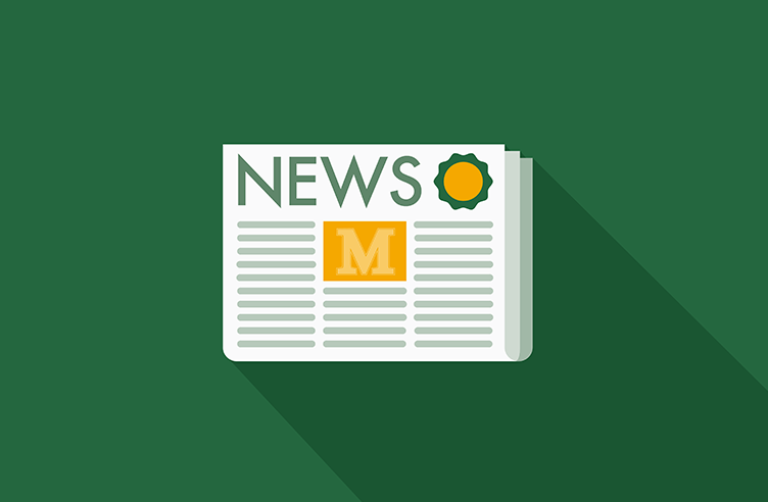 What Can I Do with a Social Work Degree?
Careers in Social Work
People everywhere need dedicated social workers. In a range of settings, from schools and hospitals to prisons and nonprofits, new programs and job opportunities continue to expand, as awareness surrounding access to health care grows.
That's why the U.S. Bureau of Labor Statistics expects the employment of social workers to increase by 12% from 2020 to 2030. Our communities need qualified professionals who can envision, implement, and evaluate a higher standard of care. With social issues such as poverty and the opioid crisis impacting individuals across demographic groups, you have the rare opportunity to find jobs in social work during a time of critical necessity and transformation.
Underserved people need your expertise now more than ever before, but first, you need a quality education that prepares you for the road ahead. Marywood University's School of Social Work delivers just that — an opportunity to gain real-world, graduate-level skills that maximize your impact in a wide range of roles, including counseling, therapy, rehabilitation, and community development.
Careers with a BSW
Individuals with a BSW degree can explore a variety of career paths. The Bureau of Labor Statistics projects an 13% job growth for social workers between 2019 and 2029, which is above average for all other fields. Common social work specializations include child, family, and school; healthcare; and mental health and substance abuse. Earning a BSW opens the doors to entry-level social work careers. Social workers with a bachelor's degree can find jobs as social and human service assistants, health educators, and social science research assistants. They also work at the macro social work level, influencing the policymakers who create and fund public programs.
Child Welfare Specialist
Child welfare specialists, also called child welfare workers, partner with community organizations to protect children. Their duties also include reporting suspected child abuse or neglect.
Social Service Assistant
Social and human service assistants, interchangeably called social work assistants, have broad responsibilities working with a variety of different communities. They primarily assist social workers who help children, elderly people, and individuals experiencing homelessness.
Health Educator
Health educators focus on creating the programs that inform communities about health services. They also train community health workers, collect data, and teach health education at high schools and middle schools. Health educators also work in hospitals, government agencies, outpatient care centers, and nonprofits.
Research Assistant
Research assistants help scientists and researchers conduct surveys and carry out experiments. Training to become a social science research assistant begins with completing a bachelor of social work program.
Social Work Case Manager
Social work case managers oversee operations at agencies that provide community services. Unlike social workers, case managers do not typically provide one-on-one therapy.
Psychiatric Social Worker
These social workers often work in inpatient psychiatric treatment centers or hospitals, assessing patients' emotional, interpersonal, social, and environmental needs to develop effective treatment plans.
Family Social Worker
These professionals provide a variety of case management services to support children and their families. Some common services include debt counseling, job placement, addiction treatment, and family therapy.
School Social Worker
These social workers collaborate with parents, teachers, and other support staff to find solutions for students struggling with grades, interpersonal difficulties, or behavior issues.
Community Health Worker
These professionals address health problems at the community level, acting as liaisons between social services and community members. They also provide basic healthcare to the community.
Environmental Health Administrator
Focused on promoting environmental health and safety in communities, these professionals work in both public education and policy. Most professionals hold a bachelor's degree, although some pursue a master's degree.
Careers with an MSW
The rising demand for healthcare and social services drives the increased need for clinical social workers with an MSW degree, especially in healthcare, mental health, and substance abuse specialties. The Bureau of Labor Statistics projects a 13% job growth rate for social workers from 2019-29.
MSW graduates typically work in specialty fields, such as child and family services, geriatrics, mental health and substance abuse, or education. While most social workers who specialize in specific fields hold an advanced degree, graduates with a bachelor's degree can also work in niche areas. Earning the corresponding NASW credential gives a social worker the professional recognition to work in case management, gerontology, hospice and palliative care, or youth and family services. Most NASW certifications require a master's degree. However, graduates who hold a bachelor's degree can qualify for certain NASW certifications, such as social work case managers. These credentials let employers know that social workers meet industry standards.
Family Social Worker
Family social workers help protect at-risk children and support families.
These social workers respond to crises and help families access services, such as food stamps and housing opportunities. Most hold at least a BSW. Becoming a child and family social worker does not require a license.
School Social Worker
School districts often hire social workers to assist struggling students. These professionals partner with teachers and parents to create plans that address emotional, behavioral, social, and/or academic development issues. Most CSWE-surveyed school social workers work in elementary schools and preschools.
Mental Health Social Worker
When hiring mental health social workers, many employers require a master's degree and a license. In some states, a bachelor's degree may suffice, though mental health social workers without licenses and an advanced degree may be limited to performing certain responsibilities. Mental health social workers help people cope with mental, behavioral, and emotional issues. Many find work in clinical rehabilitation centers and private practices.
Substance Abuse Social Worker
Substance abuse social workers can find employment at rehabilitation facilities, hospitals, and detention centers. In these settings, professionals assess, treat, and create interventions to help individuals suffering from alcohol and substance addictions. These professionals also address other comorbid addictions that affect individuals, families, and communities, such as gambling or sex addiction.
Clinical Social Worker
Clinical social workers must hold a master's degree in social work, complete two years of supervised work experience in a clinical setting, and obtain state licensure. Clinical social workers can provide individual therapy, and may help clients cope with mental health conditions or assist them in finding housing and jobs. These professionals work at hospitals, rehabilitation centers, and clinics.
Social Service Manager
Working as a social and community service manager requires at least a bachelor's degree, although employers might look for a master's degree in social work or a related major, such as public health. Social and community service managers partner with community leaders to develop and deliver programs that best serve a community's needs. These professionals must juggle multiple tasks, such as writing grant proposals, managing administrative staff, and monitoring the success of outreach work.
Social Work Teacher
Colleges hire social work teachers for both part-time and tenure positions. Social work teachers at four-year colleges and universities need a minimum of a master's degree, but more often a doctorate. Community colleges may hire part-time instructors who hold a master's degree in social work.
Public Health Professionals
These social workers use their background in public health to provide information on health concerns affecting specific communities. They educate community members about health issues and present prevention and treatment options. Healthcare social workers provide information and services to make navigating the medical world easier for their clients. They might help people come to terms with a medical diagnosis or educate doctors and healthcare professionals about a patient's emotional needs. Besides client-based services, healthcare social workers also influence healthcare policy and advocate for patients' rights.
Social Work Licensure
Social work degree-holders can pursue several different levels of social work licensure. BSW graduates can often earn licensure by completing a program accredited by the Council on Social Work Education and passing the Association of Social Work Boards' bachelor's exam. Individuals typically do not need prior work experience to attain this level of licensure. Once BSW degree-holders are licensed, they must take continuing education courses to renew the license every two years. Those interested in clinical social work practice typically need an MSW to become licensed.