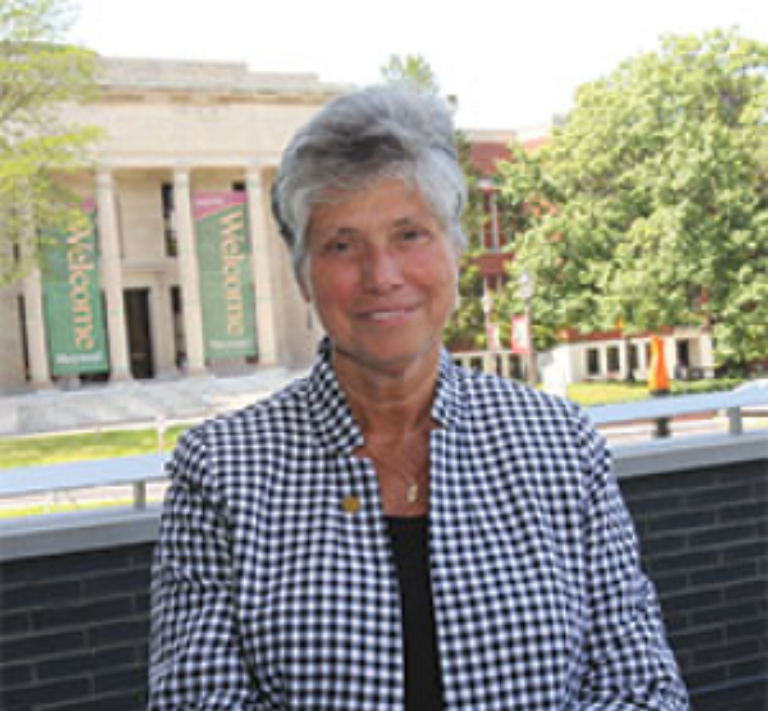 Sister Mary Persico Named Next President of Marywood University
Ann R. Henry, Ph.D., Chair of the Board of Trustees of Marywood University, has announced that Sister Mary Persico, IHM, Ed.D., has been appointed the 12th president of Marywood. She will succeed Sister Anne Munley, IHM, Ph.D., who has served in that position since 2007. Sister Anne announced in January her decision to retire as Marywood's president in June of this year.
Currently the executive vice president, mission integration, for Trinity Health in Livonia, Michigan, Sister Mary earned a Bachelor of Arts degree in French/Education from Marywood. She holds a Master of Arts degree in French from Assumption College, Worcester, Mass., and a Master of Arts degree in Education Administration from Lehigh University, Bethlehem, Penn. She also earned an Ed.D. in Educational Leadership from Lehigh University.
The new president's professional background includes extensive leadership experience. She presently serves as executive vice president for Trinity Health, one of the largest multi-institutional Catholic health care delivery systems in the nation, where she is a member of a 14-person corporate team and regularly participates in all financial and operational decision making. Prior to that, Sister Mary served as president of the Congregation of the Sisters, Servants of the Immaculate Heart of Mary, from 2002-2010. She also served as the IHM Congregation's treasurer from 1994-2002.
Among her years of experience in the field of education, Sister Mary previously served as an adjunct professor of education at Marywood University. From 2008-2010, Sister Mary chaired the board of the African Sisters Education Collaborative (ASEC), which facilitates educational opportunities for women religious in ten sub-Saharan African countries. She was a member of the ASEC faculty in 2009. Additionally, she founded and was a teaching team member for the Sponsorship Institute for the IHM Congregation. She also was a teaching team member for the Ministerial Public Juridic Person Collaborative for the Catholic Health Association of the United States
Sister Mary has extensive business and fundraising experience. She has served on numerous business councils and committees for Trinity Health, including, most recently, the steering committee for the merger of Catholic Health East with Trinity Health. She initiated and successfully executed a 23 million dollar capital campaign for the construction of the Pascucci Family Our Lady of Peace Residence, a state-of-the-art elder care residence for the IHM Sisters, which opened in January 2006. She guided Congregation leadership decisions throughout this project.
A sought-after presenter and consultant, Sister Mary has given numerous educational and leadership sessions and provided counsel on topics such as communications, resilience and change, finance and financial assets, business ethics, leadership and instruction.