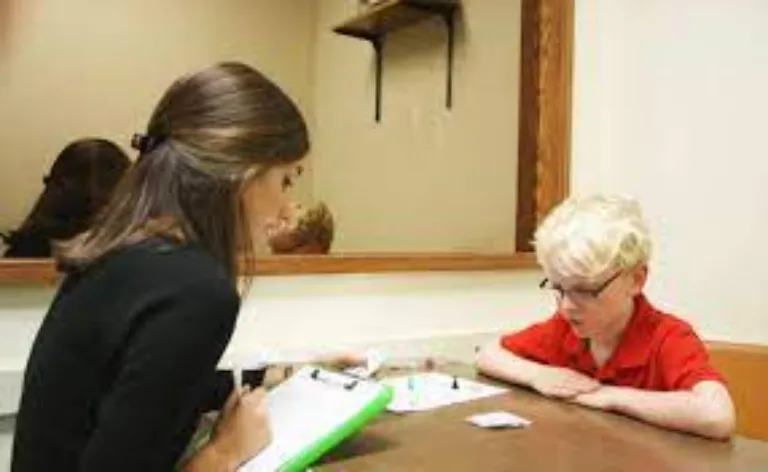 Seeking a Profession, Finding a Vocation
When Mona Griffer decided to go to college, she felt the same uncertainty that many new students struggle with—she was unsure about a major that would be the right fit for her. After considering several options, she was drawn to Speech-Language Pathology, and eventually she found not only a major that fit her, but a vocation wrapped within a profession. In June 2016, she learned that her contributions to that profession were recognized by The American Speech-Language-Hearing Association (ASHA).
This June, after nearly twenty years of teaching courses in pediatric speech-language pathology in Marywood University's undergraduate and graduate programs, Dr. Griffer received a letter that reminded her that she'd made the right choice many years earlier when she selected a field of study that allowed her to follow her innate passion for service to others. Dr. Griffer was notified that she was elected an ASHA Fellow—one of the highest forms of recognition that is awarded to individuals who have demonstrated outstanding performance and have made significant contributions to the profession. From hundreds of applicants considered for an ASHA Fellow this year, fewer than 20 were awarded Fellow status.
According to ASHA, "The key word for this award is "outstanding:" the nominee must truly stand out among one's peers. The term implies contributions that are significant and would be so regarded within and beyond one's community and state. While there are thousands of members who fulfill their professional responsibilities competently, only a small percentage have, by virtue of the quality and amount of their contributions, distinguished themselves sufficiently to warrant recognition."
"I am humbled in so many ways by receiving this ASHA Fellow award, which includes support from my sponsors, recognition from my peers, and excitement from my students for serving as a role model," Dr. Griffer said. "When your profession is your passion and your contributions make a difference not only at your academic institution, but also in the community at-large and beyond, then you feel a sense of accomplishment, both personally and professionally, and it's my way of giving back," she continued.
Candidates for an ASHA Fellow must be sponsored by three ASHA members, each of whom holds a Fellow, and who collectively decide on the areas in which to nominate a candidate. Dr. Griffer was nominated in the areas of Academic Teaching/Clinical Education in Speech-Language Pathology; Administrative Services (Leadership) in Speech-Language Pathology; and Service to ASHA.
Dr. Griffer was sponsored by Dr. Dolores Battle, an internationally-recognized scholar in the area of multiculturalism, a past president of both ASHA and the International Association of Logopedics and Phoniatrics, and Professor Emeritus at Buffalo State College. Her co-sponsors were Dr. Patricia Prelock and Dr. Vicki Reed. Dr. Prelock is an internationally-recognized scholar in the area of child language with an emphasis in autism, as well as a former president of ASHA, and the former Chairperson in the Department of Communication Sciences and Disorders at the University of Vermont, where she now serves as a Dean. Dr. Vicki Reed is an internationally-recognized scholar in the area of child language with an emphasis in adolescent language disorders and specific language impairment, and the former Department Head of Communication Sciences and Disorders at James Madison University. Dr. Griffer spent her sabbatical year with Dr. Reed working in her child language research lab, and she also authored/co-authored seven book chapters in Dr. Reed's child language disorders textbook.
"Dr. Griffer's commitment to her students and her profession has raised the bar of excellence here at Marywood," said Sr. Mary Persico, IHM, Ed.D., President of Marywood University. "Her ASHA Fellow award is well-deserved and a source of pride among her colleagues."
An Associate Professor in the Department of Communication Sciences and Disorders (CSD) at Marywood, Dr. Griffer is the founding Director of the Master's Program in Speech-Language Pathology and served as Chairperson of the CSD Department. As an ASHA Certified Speech-Language Pathologist (CCC-SLP) and a Board Certified Child Language Specialist (BCS-CL), her clinical areas of expertise and research interests include family-centered early intervention service delivery, pediatric language development and disorders, emergent literacy, pediatric oral-motor/feeding development and deficits, multicultural issues, and the supervisory process. Additionally, she serves as the 2016 Chairperson of ASHA's Multicultural Issues Board and as an Associate Editor for Communication Disorders Quarterly, a journal of the Hammill Institute on Disabilities, Division for Communicative Disabilities and Deafness of the Council for Exceptional Children.
Dr. Griffer earned her Bachelor's Degree in Speech and her Master's Degree in Speech-Language Pathology from Brooklyn College, CUNY, New York. After a very successful 12-year career as a clinician, clinical supervisor, and clinic director, she decided to pursue her Doctor of Education Degree in Child and Youth Studies at Nova Southeastern University, Fort Lauderdale, FL, where she held a faculty position as an Instructor/Clinical Supervisor. Upon completion of that degree, she accepted a tenure-track faculty position in the Department of Communication Sciences and Disorders at Marywood University.
Dr. Griffer will receive her ASHA Fellow award and will be formally recognized at the awards ceremony on Friday, November 18, 2016, at the ASHA Convention in Philadelphia, PA.