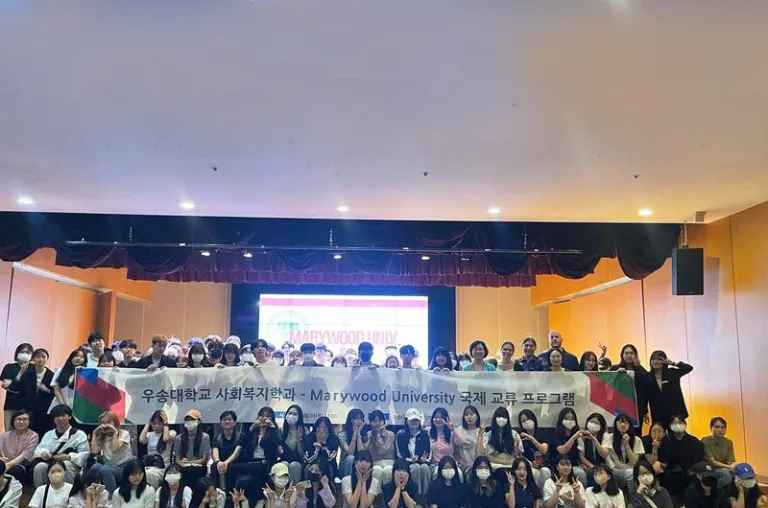 MSW Students Have Month-long Field Experience in South Korea
Three Marywood University Master of Social Work (MSW) students, including Jade Shomper, Gabrielle Stauffer, and Kevin Conroy, along with Sister Angela Kim, IHM, professor in Marywood's School of Social Work, recently returned from four weeks of international field education and scholarly experience in South Korea.
The graduate social work students studied the differences in ideology and culture between Asian and Western cultures, developed a clear understanding of the global context of social work education and practice, witnessed the evidence-based social work education and practice in South Korea, and the importance of integrating the culture, values, and belief systems into service provision and community development.
"This international field experience trip to South Korea was a transformative experience for the MSW students," said Sister Angela.
The group from Marywood presented a series of lectures to social work and early childhood students and faculty members of the WooSong University, with more than 200 in attendance. In addition, the MSW students and Sister Angela engaged with 14 different community social service agencies and the national health institution, talked to social service administrators and practitioners, government officials, and social work students and faculty members.
This global social work education and international field experience was funded through the Antonia and Hans Schierling Grant and collaboration between Marywood University's Office of Global Education, the MSW Program Field Education, and Social Work department of Woosong University in South Korea.