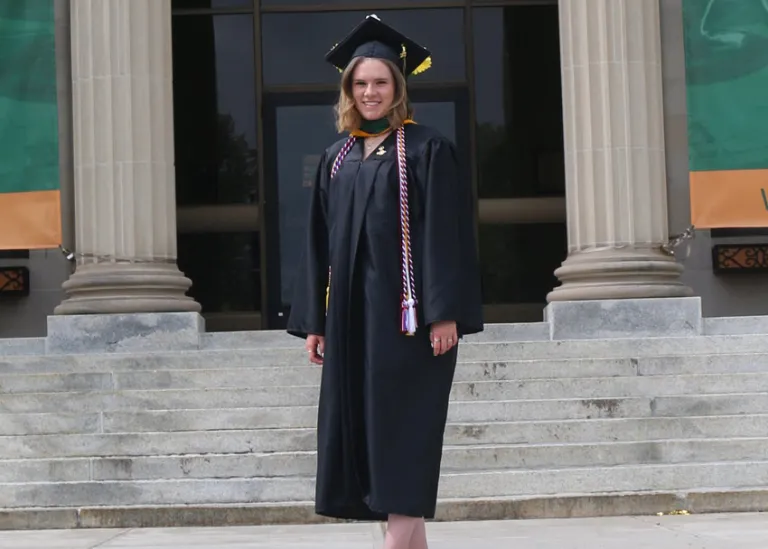 Abigail Lovatt Earns Scholarship
Abigail Lovatt, Wood-Ridge, NJ, was recently awarded the Sertoma Communicative Disorders Scholarship. The scholarship is awarded to students pursuing a graduate-level degree in speech-language pathology and/or audiology at a U.S. college or university, accredited by ASHA's Council on Academic Accreditation.
The daughter of Laurie and David Lovatt, Ms. Lovatt is a third-year Speech-language Pathology student in the Department of Communication Sciences and Disorders at Marywood University.
While she is at Marywood, Ms, Lovatt is very involved with the office of student engagement, and also participates in the Student Government Association, the Marywood Activities Council, and the Student Alumni Association. In addition, she is a member of the NSLS Honor Society and is a member of NSSLHA, the National Student Speech Language Hearing Association.