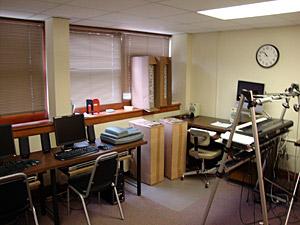 Jazz Ambassadors Receive Top Awards at Pocono Jazz & Wine Festival
The University's Jazz Ambassador combos recently performed and competed at the 6th annual Jazz Idol Competition at Moravian College in Bethlehem. Six of Marywood's students, under the direction of David Jumper, M.M, assistant professor of jazz studies and technology, formed two unique groups, performing standard repertoire from the great American songbook. This year's event was especially relevant, as it is the 100-year celebration of recorded jazz, and Marywood students recently completed their three-day festival celebrating African American Jazz legend, Benny Carter.
Music performance students, Ross LeSoine, junior; Mark Harvey, senior; and Ricky Baublitz, junior; along with communication arts student, Marty Monahan, sophomore, performed in the Foy Theater on the campus of Moravian College. The quartet received honors and was selected for a future paid performance at the Jazz & Wine Festival in June, which will take place in the Poconos. Additionally, Ross LeSoine was selected as an outstanding soloist at the event.
The newest group to perform at the festival was Marywood's jazz duo, Hoc Weng Chong, sophomore music therapy major, guitar, and Alexander Marino, sophomore music education major, on saxophone. The students performed a rendition of "Stella by Starlight," which was quoted as "classy" and "well-arranged," by the judges. Mr. Weng Chong was selected as an outstanding soloist at the event.
At the end of the spring semester, the students plan to participate as counselors and mentors for Camp Crescendo, The University's music, theatre, and dance department's two-week summer music camp (July 2-8 and July 24-28, 2017). These outreach events are for students in grades 7th through 12th. For additional information about Camp Crescendo, please email Mr. Jumper at djumper@marywood.edu.