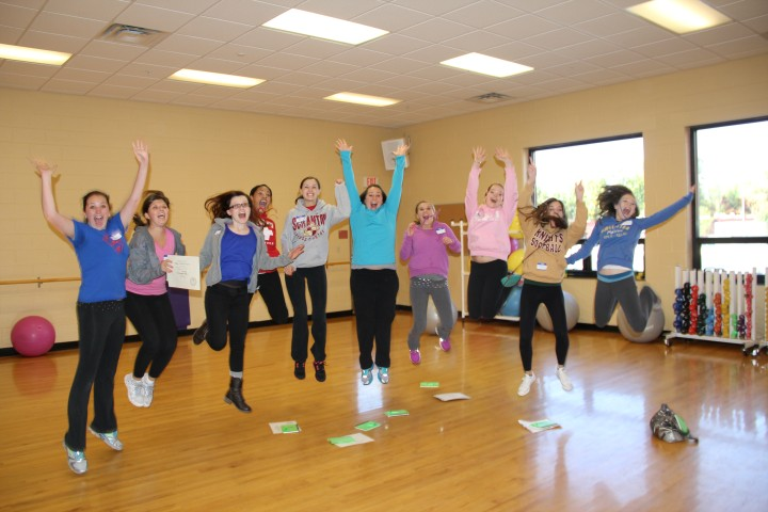 Spanish and International Business Immersion Day
Immersion Day is an interactive experience for local high school students. Throughout the day, students are encouraged to sharpen their language skills at Marywood by competing in games and activities designed by Spanish students. Activities done in the past include the following:
Finding your way from activity to activity scattered throughout Marywood's beautiful campus.
Participating in the college experience as you enjoy a complimentary lunch in our cafeteria, talking and asking questions with Admissions, and getting the opportunity to see the campus and college life first hand.
Rehearsing and acting out a scene from a Spanish play.
Practicing a Salsa dance and other regional dances.
Program majors and minors are responsible for planning and overseeing all of the activities for this annual event. As a student, this will afford you a great "hands-on" experience while offering you an open forum with the students of the department in order to answer any questions and hear about the real college experience.
Besides the opportunity to challenge your creativity and language skills, Immersion Day is most importantly a day to have fun! If you are a high school senior and notify Marywood of your interest in a foreign language career, you will receive an e-mail in mid-March inviting you to campus to participate with other high school students on April 6th.