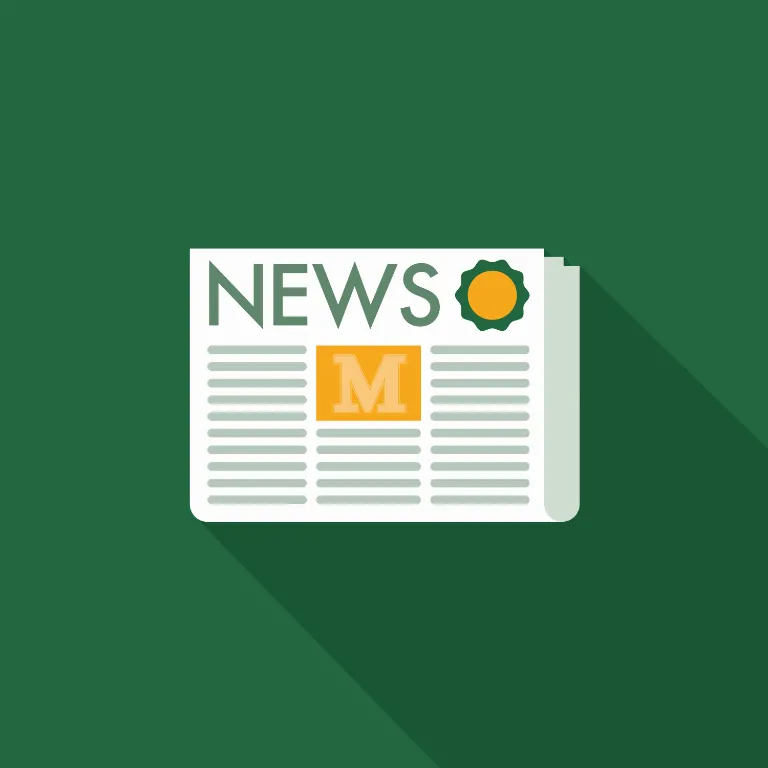 Community Leadership Celebration to Honor Patrick Fricchione, M.D.
Marywood University will host its Fourth Annual Community Leadership Celebration on Thursday, May 4, 2017, in the Center for Athletics and Wellness on Marywood's campus. The event will honor Patrick Fricchione, M.D., with Marywood's Lead On Award, in recognition of his enthusiastic dedication to his profession and to his community, as well as his selfless, ongoing commitment to Marywood University and its students.
Dr. Fricchione dedicated much of his professional life to emergency and occupational medicine. He worked in emergency departments in and around the Philadelphia area, eventually coming home to Northeast Pennsylvania, where he worked in the emergency departments at Moses Taylor Hospital and at the former Community Medical Center. Dr. Fricchione was the first board-certified emergency medicine trained physician at CMC. He also established the Northeastern Occupational Medicine & Rehabilitation Center, P.C. in Dunmore, PA, and the Northeastern Medical Center, Wilkes-Barre Twp., PA., and became a consultant and Medical Director for several Fortune 500 companies.
He developed special interests in the fields of forensic drug testing and disability and impairment evaluations. Dr. Fricchione was one of the first physicians in the state to be trained and certified by both the American Academy of Medical Review Officers (AAMRO) and the American College of Occupational and Environmental Medicine (ACOEM) as a Medical Review Officer. A Fellow in the American Academy of Disability Evaluating Physicians, he also became certified by the American Board of Independent Medical Examiners. Because of his expertise in these areas, Dr. Fricchione was appointed by Governor Tom Ridge's administration to serve on the initial Task Force to determine the qualification criteria for physicians practicing Impairment Rating Evaluations in the Commonwealth of Pennsylvania.
In the community, his work has focused primarily on the arts and education, having served as a past president at the Scranton Cultural Center and presently on the executive board at Marywood University. Dr. Fricchione's connection to Marywood grew from his family's association with the institution. The Fricchione Daycare Center, established in 1991, was the first large named philanthropy initiative at Marywood, as well as the first of many capital projects that would follow in subsequent years. Dr. Fricchione became a Marywood trustee in 2011, working tirelessly to strengthen and support Marywood's growth and, especially, its students.
In recent years, Dr. Fricchione has served as a Principal at his family's business, Simplex Industries and Cornerstone Building Solutions, and he has developed special interests in renewable energy, particularly solar. He focuses much of his time in real estate acquisition and development and is presently working on the integration of automation in housing construction. His family includes his wife, Andrea, and children, Nico and Simone.
Proceeds from this year's event will support the President's Innovation Fund, which supports growth and educational opportunities at Marywood. Hundreds of business professionals, community leaders, and friends of Marywood University will come together to help make a difference in the name of Marywood. In its first three years, the Community Leadership Celebration has helped the University secure over one million dollars toward enhanced learning opportunities for students.
"The response from the community has been outstanding, and our honoree, Dr. Patrick Fricchione, truly epitomizes what it means to be a dynamic servant leader," said Sister Mary Persico, IHM, Ed.D., President of Marywood University. "The community continues to step forward in the name of Marywood to help deserving students realize their full potential."
Visit Community Leadership Celebration or call (570) 348-6238 for additional information about the University's Fourth Annual Community Leadership Celebration, to inquire about sponsorship opportunities, or to buy tickets to the event.