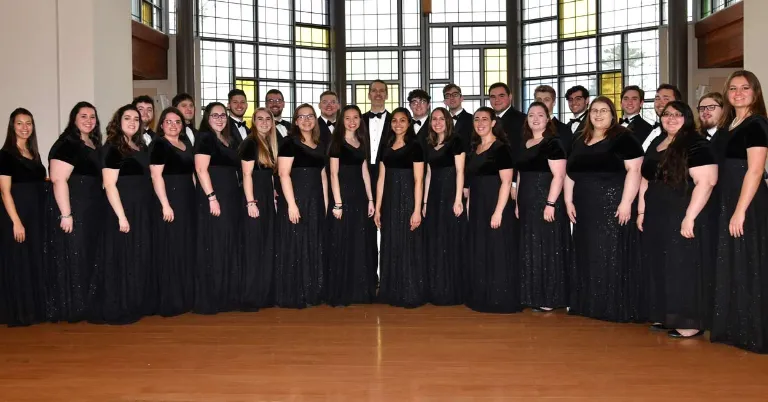 Chamber Singers Earn Honorable Mention as Finalists in National Choral Competition
The Marywood University Chamber Singers have earned national recognition in a choral competition. The Chamber Singers were named semifinalists for the 2022 American Prize in Choral Music last February, and, in May, they were named one of the finalists.
The Marywood University Chamber Singers are one of two collegiate choral ensembles in the small program division to receive an Honorable Mention for the 2022 American Prize in Choral Performance. Among the national finalists, only six choirs in the United States received the distinction of winning a prize or being given an Honorable Mention. Only one of the other schools is of a size comparable to Marywood University; the other universities are significantly larger.
The American Prize National Nonprofit Competitions in the Performing Arts is the nation's most comprehensive series of contests in the performing arts. The American Prize is unique in scope and structure, designed to recognize and reward the best performing artists, directors, ensembles and composers in the United States at professional, college/university, community and high school levels, based on submitted recordings.
Marywood University is the only university in Northeastern Pennsylvania that offers a bachelor of music degree. For more information about Marywood's music programs, visit marywood.edu/mtd.