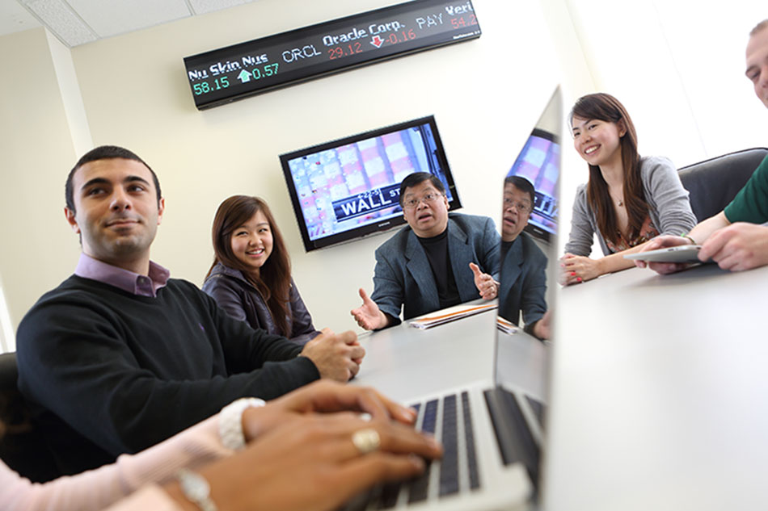 What Can You Do with a Business and Management Degree?
For many students, a degree in business and management offers a very rewarding career path. The courses you take as part of the business and management curriculum gives you the skills to work in various areas of business including accounting, operations, marketing, and human resources. Business and management is a versatile degree that can prepare you for a career in any industry that you are passionate about.
Sales Representative
A degree in business and management can help prepare you to be a sales representative or even an account executive. Working in sales means working directly with clients to sell services and products. Once you make a connection, you may manage the relationship to meet their needs. Many companies have sales representatives that focus on getting their product to market.
Operations Manager
An operations manager is responsible for how an organization runs. They examine the existing systems and processes to evaluate the best way to do them. In this career you will develop efficient solutions, create organization, and oversee how departments work together. In a manufacturing company, for example, the operations manager looks at employee scheduling, the manufacturing process, the system for storage and logistics, and ensures that all of these processes run smoothly.
Financial Advisor
Financial advisors help people manage their investments, insurance, and retirement plans. In this career you may manage money from clients and help them invest in mutual funds, CDs, and the stock market. Advisors meet with clients to provide reports and updates about how their investments are performing
Market Research Analyst
As companies put more emphasis on data mining, the importance of having market research analysts who can interpret audience insights is crucial. Market research focuses on developing business strategies based on data. If using analytical thinking to make decisions and solve problems sounds interesting, a career in market research could be your ticket to growing opportunity.
Human Resource Manager
Human resource managers are vital for developing and maintaining ethics, performance, and motivation of employees in medium and large corporations. With a business degree, your career path could lead to recruiting new staff, developing training or professional development programs, or ensuring company guidelines and regulations are clearly communicated. A career in human resources is great for you if you have an interest in nurturing relationships and communicating well with many different types of people.
The Career Development Center at Marywood is eager to help you understand the career options available to you in the degree of your choice. If you're ready to get started on the path to landing one of these impactful careers, earning a degree from Marywood is an excellent starting point because setting an academic foundation is the first step in finding your passion and realizing your purpose.