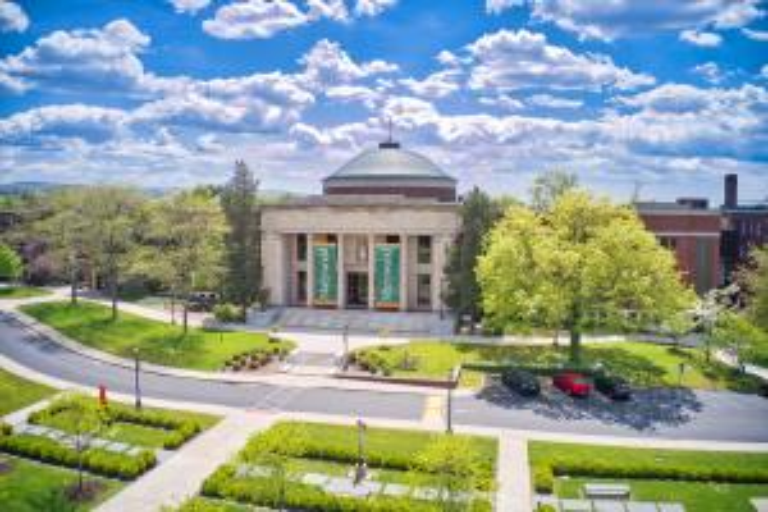 Marywood University among NEPA's Best Places To Work for a third consecutive year
Marywood University is pleased to share that, for a third consecutive year, the University is among The Times Leader's NEPA's Best Places to Work. The 2021 honor marks consecutive Platinum wins for Marywood (2020-21), and three selections overall including a Silver win in 2019.
Over a four-week period, employees from local businesses and readers of The Times Leader submit their votes through print and online submissions for "NEPA's Best Place to Work". The winning businesses are then separated into four tiers; Bronze, Silver, Gold and Platinum. Marywood won silver in 2019 and platinum in both 2020 and 2021.
Molly Baron, director of human resources, said, "On behalf of Marywood University, I would like to take this opportunity to thank all who voted for this significant honor. Marywood is truly a place where passion and purpose meet for students, faculty, and staff."
Stephen Morris, media consultant for The Times Leader Media Group, said, "I am happy to let Marywood know that it is among this year's winners once again—being voted a Silver Winner in 2019, and a Platinum Winner in 2020 and 2021."
Marywood University employees are dedicated persons who are committed to the mission of the University, their departments, and others. While the workplace role of an employee is primary, Marywood employees contribute their talents to a variety of additional activities, such as serving on committees, community service, and strategic planning, to name a few. Marywood employs nearly 700 full- and part-time faculty and staff members.
For additional information about Marywood University, please visit www.marywood.edu, or call (570) 348-6211.