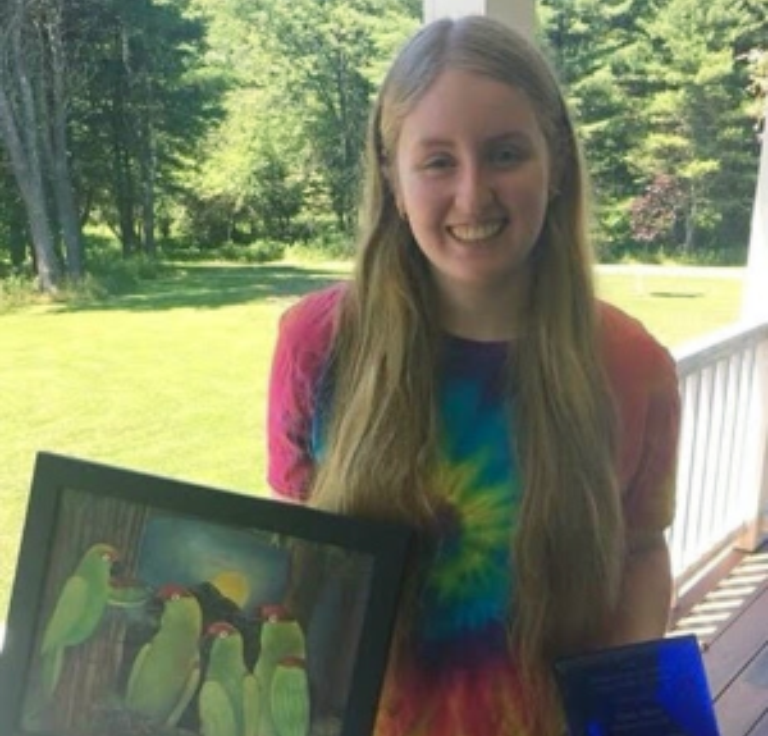 Art Department Student Wins National Wildlife Federation Art Contest
Marywood University sophomore illustration student Emily Hare, Friendsville, Pa., earned first place for her illustration for the National Wildlife Federation's 2018 Saving Endangered Species College Student Art Contest. Ms. Hare entered her artwork as a freshman illustration major.
The contest is an integral part of the annual Endangered Species Day, which takes place in May. Entrants were able to use their art to take action or host a showing of their endangered species art and share more information about endangered species and why it's important to ensure their protection.
Steven Brower, associate professor of visual arts said, "Emily is an extremely talented and dedicated student, and we are very proud of her accomplishment and for bringing awareness, through her art, of endangered species conservation."
According to the National Wildlife Federation's website, International Endangered Species Day is held annually during the month of May. During the month, tours, exhibits, special presentations, children's activities, film showings, habitat clean-up and other restoration projects, and related activities are held at colleges and universities, zoos, aquariums, parks, wildlife refuges, and at other locations in the U.S. and around the world.