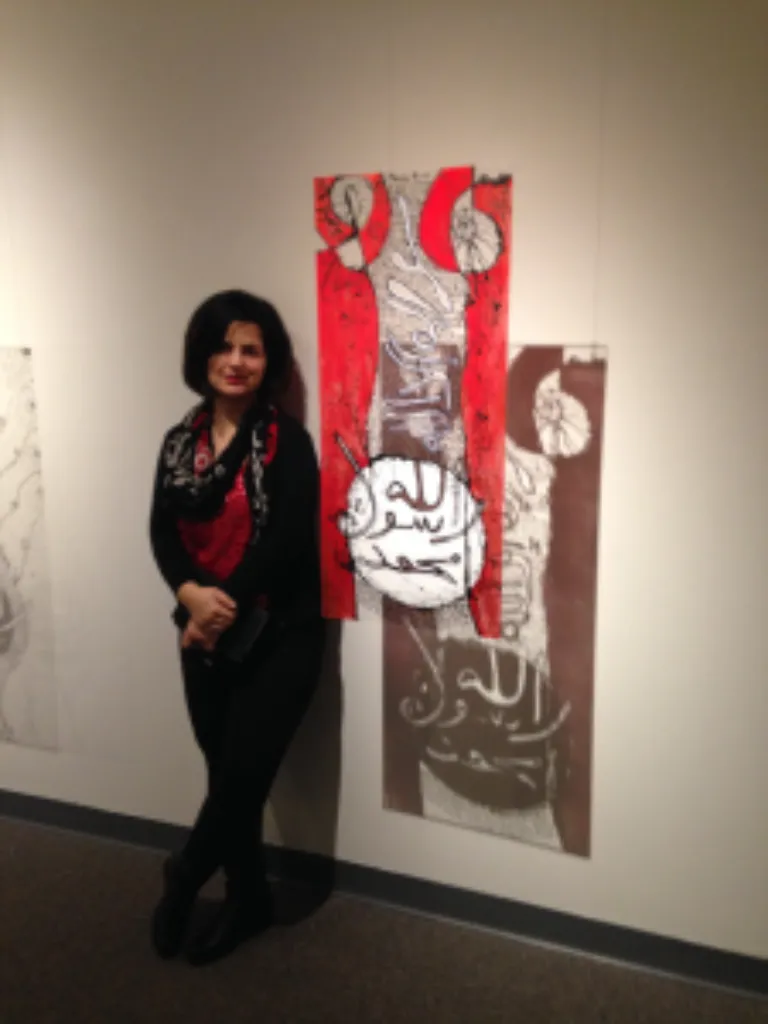 Architecture Graduate Named Finalist in an International Art Competition
Poshya Kakil Ahmed, Scranton, a graduate of the University's School of Architecture, was a finalist in the Artiste International Art Organization for her work titled, "Tawa Malak-Peacock Angel." The piece was chosen for award from Ms. Ahmed's exhibition at Marywood, which was titled, "The Shadow of ISIS." The juried exhibition "Transformation" 2017 concentrates on three aspects of transformation including: social, personal, and beauty. The exhibit will be on display at the Gallery MC, 549 West 52nd Street, New York, N.Y., from October 11 through October 26, 2017, with an opening reception on October 13, 2017, from 6:30 to 9 p.m.
Ms. Ahmed's works tell the stories of victims of sexual violence by ISIS. Her exhibition at the University in 2015 was set up so that the shadows of the works were larger than the pieces to signify the repercussions of the ISIS abuse long after the violence occurs. Ms. Ahmed was inspired by the stories of the young women in her home country of Kurdistan.
"I worry for the futures of the young women of Kurdistan. I couldn't be silent any more. I needed to find a way to tell the stories, and, as a graduate of the architecture program at Marywood University, I knew that the language of art was the best way for me to do that," said Ms. Ahmed.