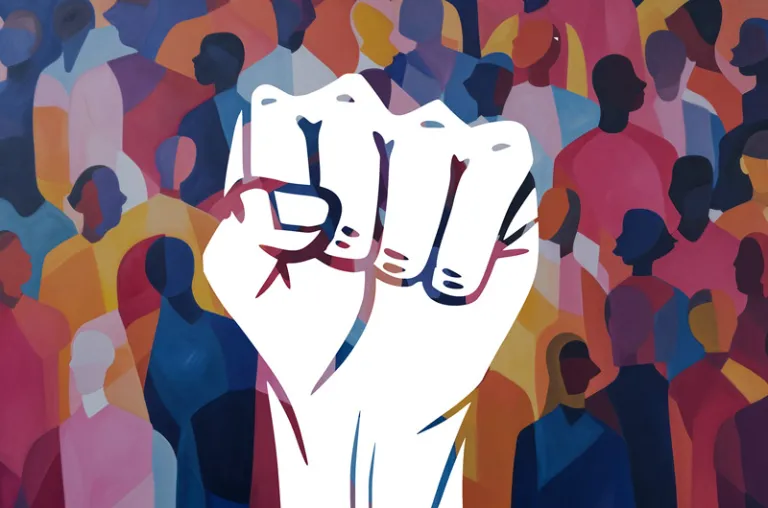 Advocacy and Social Justice Day on Campus
Marywood University will hold Advocacy and Social Justice Day on Wednesday, November 8, 2023, from 9 a.m.–7 p.m., at various locations in the Nazareth Student Center and in the Center for Architectural Studies, to celebrate the advocacy and social justice work being done by the Marywood community and the community-at-large. Students are collecting non-perishable food for the Pacer Pantry throughout the day. Co-organizers of the event are faculty members Erin Sadlack, Ph.D. and Lea Dougherty, M.S.W.
All events are free and open to the public, including an artwork display, issue circles, a student advocacy fair, simulations about pressing social justice issues, a legislative advocacy panel, which will feature State Senator Marty Flynn, State Representative Bridget Malloy Kosierowski, and District Director John Blake. The legislative panel will be held from 4-5 p.m. in the Latour Room of Nazareth Student Center.
Advocacy and Social Justice Day will culminate with a screening of the documentary, Pardon Me, by the Pardon Project, in the Upper Main Dining Room, Nazareth Student Center, from 5-7 p.m. Showcasing the stories of two people who have suffered under the weight of their criminal record, this film explains a pardon, the process it takes to be granted one in Pennsylvania, and how all states in America can immediately repair the devastation caused to thousands of families and neighborhoods as a result of criminal arrests and the collateral consequences that hold them back as a result. The film is one part of a broader campaign to promote the use of the pardon in Pennsylvania and serve as a model for other states.
The documentary screening will be followed by a panel discussion.