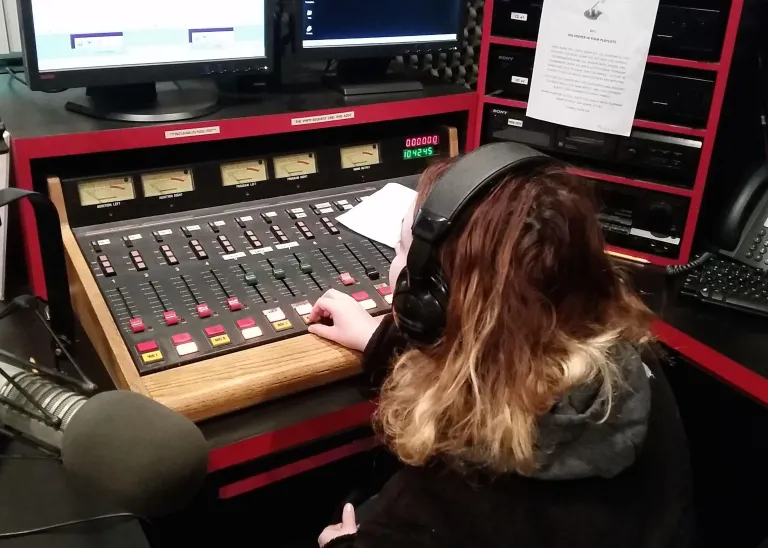 91.7 Wins Another Best
The University's student-run radio station, VMFM 91.7, was voted "Best College Radio Station" by Electric City magazine. VMFM has won a number of awards as one of the top regional college radio stations, including "The 40 Best Little Radio Stations in the Country' by Paste Magazine, and Electric City's "Best College Radio Stations" for thirteen years.
VMFM 91.7 features alternative music and other music genres, including rock, jazz, and Christian, and gives students' production, on-air, and management experience. The station is the only station in Northeast Pennsylvania with an alternative music format. Student disc jockeys also develop specialized programming, including R&B, country, and talk shows. VMFM 91.7 is on air 24/7 and also streams online.