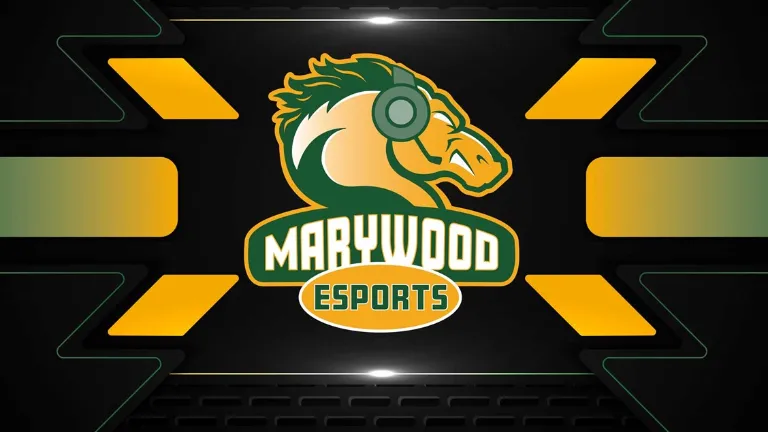 Professional Continuing Education Esports Certification
Marywood University's Professional Continuing Education program will offer a certificate in, "How to Start a High School Esports Program," by Paul Capoccia, director of the esports program at Marywood University. The four-session program will be offered on Wednesday, September 29, from 5:30-8:30 p.m. (virtual); Wednesday, October 6, 5:30 – 8:30 p.m. (virtual); Wednesday, October 13, 6-8 p.m. (virtual); and Wednesday, October 20, 2021, 5-8 p.m., in the Esports Center at Marywood University. The cost of the program is $199, and payment can be made by cash, check or credit card. This course is approved for ten professional development ACT 48 hours.
Be a part of the growing esports pipeline in the Northeast. Through our program, attendees will learn what esports is, how to coach and lead an esports program, and how to help students to find their potential in college and beyond. From what games constitute esports to the nitty-gritty of what to do to launch a high school program, attendees will be guided on the journey to starting an exciting new initiative.
Each of the four sessions will be taught by Paul Capoccia, director and coach of the Esports program at Marywood University. A graduate of Marywood, Mr. Capoccia earned his bachelor of arts degree in English with a minor in mathematics, and he earned his master of arts degree in communication arts with a concentration in media management. Mr. Capoccia has various esports experience, ranging from a commentator, producer, and observer across four continents to volunteer coaching, marketing direction, business consulting, and more.
Mr. Capoccia has production experience with Overwatch, League of Legends, and Valorant. As a caster, he has commentated on the Risen Esports Champions League and Scouting Grounds Circuit playoffs, Overwatch Contenders North American Trials, ACE Championship (Asia), NUEL Overwatch Campus Class playoffs, and Third Impact Overwatch Community Showcase, among others. He's served as a volunteer coach and business consultant for Lackawanna College Esports among other locations and roles. For this upcoming season, Mr. Capoccia serves as both the director of esports and Overwatch head coach for the Marywood University Pacers.
This course is recommended to educators and to anyone who is interested in additional information in this field. In order to receive a badge of completion, participants must pay the tuition fee, sign in, attend each session, complete an evaluation, and sign out. To register or for additional information, please email director of Professional Continuing Education.