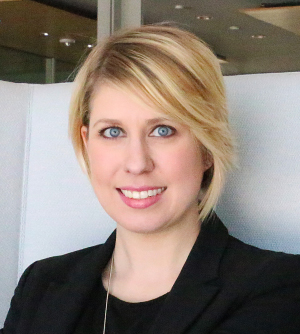 Marywood University Chapter and Advisor Win Distinguished Awards
Marywood University's National Society of Leadership and Success (NSLS) Chapter recently received the Distinguished Chapter Award. Additionally, Haleigh Zurek, assistant director for campus programming, received the Distinguished Advisor Award from the NSLS.
Marywood University's NSLS Chapter was one of five from the more than 700 NSLS Chapters that received the Distinguished Chapter Award. The University's NSLS Chapter will receive $700 and each executive board member of the chapter will receive $50.
Haleigh Zurek, winner of the Distinguished Advisor Award from NSLS, will receive $150.
NSLS Chapter Advisors are vital in the development, perpetuation, and strength of the NSLS mission. Not only are they mentors and leaders to the executive board and local chapter members, but they also serve as a liaison with the campus administration.
Marywood University's Chapter of the NSLS is overseen and facilitated by the Office of Student Engagement. Inductees of Marywood's NSLS Chapter Honor Society work with Marywood's Office of Student Engagement to complete various steps prior to being inducted into the Society. These steps include Orientation, Leadership Training Day, meetings with Success Networking Teams, and Live Speaker Broadcasts. Marywood's NSLS Chapter induction rating during the 2019-2020 academic year was among the Top 50 from the more than 700 NSLS chapters across the country.
NSLS is the nation's largest leadership honor society. Students are selected by their college for membership based on either their academic standing or leadership potential. Candidacy is a nationally recognized achievement of honorable distinction. With more than 700 chapters, the NSLS currently has more than a million members nationwide.