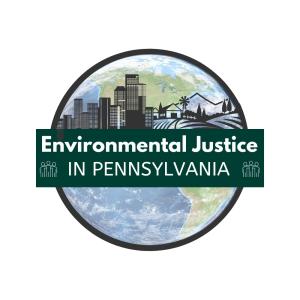 Marywood Serves as Environmental Justice Hub for Virtual Conference
Marywood University will serve as an Environmental Justice Community Hub by joining several universities and organizations across the state for the online Environmental Justice in Pennsylvania (EJ in PA) conference on Tuesday, April 6th, 2021, from 9:30 a.m. – 3 p.m. The virtual conference is free and open to the public. To register, visit summits.harrisburgu.edu/ejp/registration/.
The summit is a virtual one-day event that will bring community members to activate local Environmental Justice hubs around Pennsylvania. The event will build on existing EJ work and events, with the focus of supporting ongoing activity through the EJ community following the event.
The program will begin at 9:30 a.m., with keynote speaker, Mustafa Santiago Ali, Ph.D., vice president of Environmental Justice, Climate, and Community Revitalization with the National Wildlife Federation. A renowned thought leader, international speaker, policy maker, community liaison, trainer, and facilitator, Dr. Mustafa Santiago Ali uses a holistic approach to revitalizing vulnerable communities, and has worked with more than 500 domestic and international communities to secure environmental, health, and economic justice.
The conference is a collaboration of The Pennsylvania Environmental Resource Consortium, Harrisburg University, and the Department of Environmental Protection/Office of Environmental Justice (DEP/OEJ). EJ in PA community hubs serve as the convener of local organizations who are interested in environmental justice, community health, and community connection. The EJ community hubs provide a space for local dialogues that will lead to actions that will ensure long-lasting environmental justice within the community.
For additional information about the Environmental Justice online conference, please visit summits.harrisburgu.edu/ejp/schedule/. For questions regarding Marywood University's participation as a community hub, please contact Melinda Krokus, Ph.D., associate professor of Religious Studies at Marywood University, at krokus@marywood.edu.