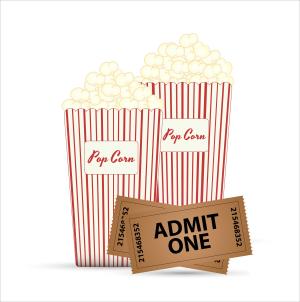 The Alumni Office Hosts Movie Nights at Circle Drive-In
Marywood University's Alumni Office will host two feature films at the Circle Drive-In, Dickson, City, Pa. The feature films are open to the public and include Free Willy on Wednesday, July 21, and Harry Potter and the Sorcerer's Stone on Wednesday, August 18, 2021. Both films will be shown at 9 p.m., and the cost is $8 for adults, $5 for children ages 12 and under.
Proceeds from the movie feature events will be donated to the Marywood Alumni Lackawanna County Scholarship. In addition to the movie features, attendees can purchase basket raffle tickets (cash only), and the winner will be announced prior to the start of each of the movies. The basket for the Free Willy film includes passes to the Electric City Aquarium, gift certificates to Hank's Hoagies, Free Willy movie and popcorn, beach and summer fun items, goldfish crackers, and more. The Harry Potter basket includes gift certificates to Hank's Hoagies, Harry Potter movie and popcorn, back to school supplies, a Harry Potter joke book and jigsaw puzzle, candy, and more.
For additional information about the feature film screenings, please contact Marywood University's Alumni Office, at (570) 348-6206, or visit marywood.edu/connect/events.