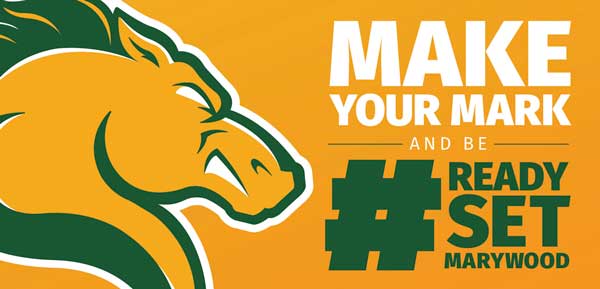 Admitted Student Month to take place in April
Marywood University will hold its Admitted Student Month during April this year. Due to pandemic restrictions, this traditionally one-day event has been reimagined to offer admitted students the flexibility and opportunity to either meet on campus or visit virtually. This specially designed event is free and open to all senior high school students who have been admitted to the University. To register, visit www.marywood.edu/admitvisit, email DayOne@marywood.edu, or call the Office of Admissions, at (570) 348-6234.
Participants in Admitted Student Month will be able to chat with admissions staff, connect with faculty in their program of interest, meet with financial aid representatives, and can either tour campus in person or take a guided virtual tour.
For those still interested in applying to Marywood—there's still time to apply, get accepted, and attend Admitted Student Month. Visit www.marywood.edu/admissions, or call the Office of Admissions at (570) 348-6234 to speak with an admissions counselor.