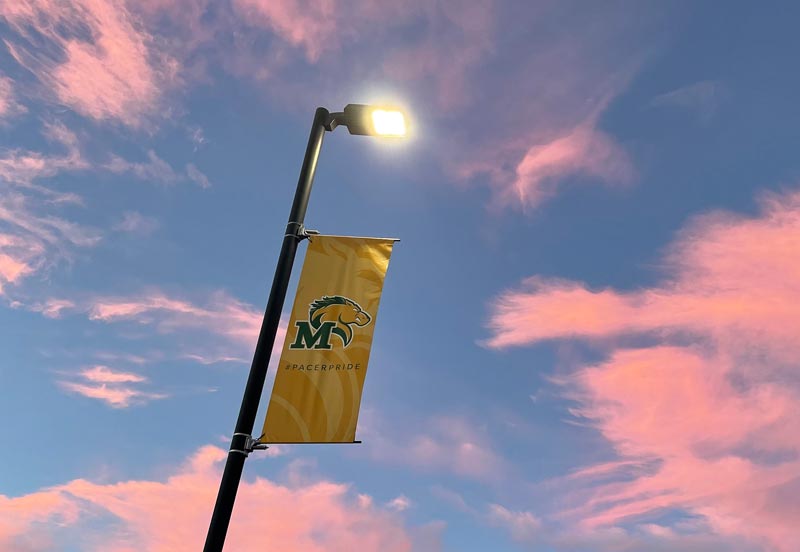 YOUR VOTE IS YOUR VOICE. BE HEARD ON NOV. 3rd
At Marywood, we seek sustainable solutions for the common good and we educate global citizens to live responsibly in an interdependent world. We are called to make the world a better place.
YOUR VOTE IS YOUR VOICE. Be heard on November 3.
A Voting Guide for Marywood Students
Where to Vote: Students who live in the Woodlands Residences should vote at St. Clare/St. Paul Primary Campus.
All other students who live in campus residence halls should vote at the Dunmore Community Center. Directions are provided inside this communication.
Information provided by: The Pacers for Justice and Peace (PJP). Questions about PJP can be directed to Dr. Erin Sadlack, at easadlack@marywood.edu.
To Vote In-Person
Polls are open from 7 a.m. to 8 p.m.
The polls are busiest in the morning and the evening.
As long as you are in line before 8 p.m., you are allowed to vote, no matter how long it takes.
What to Bring
If you are a first-time voter, bring photo ID
Wear a mask!
Bring your own pen.
In case of lines, bring a snack, water, and a fully charged phone.
Dress warmly
Requested a Ballot by Mail?
If You Haven't Received It: You should vote in person, but you must request a provisional ballot. This will be counted! The county board of elections office will simply verify that you have not voted by mail already.
If You Received a Ballot but Haven't Returned It: Do not mail it; return it yourself to the County Election Office. Make sure you use the inner envelope.
If you are a Lackawanna County voter, the office is located at: 123 Wyoming Avenue, Scranton, Pa. 18503. Hours are 8 a.m. – 7 p.m.
If you live outside Lackawanna County, visit votespa.com to find a drop-off location
OR
You may vote in person, but you must bring the ballot AND both envelopes with you
Walking Directions to the Dunmore Community Center:
Start at the Marywood Arch. Head Southwest on Adams Avenue toward Morgan Road. Turn left onto Grandview Street. Turn left onto Electric Street. Turn right onto Monroe Avenue. After reaching the Dunmore Senior Center, take the second left up to the Dunmore Community Center. Make the next immediate left and you will see the Dunmore Community Center. ARRIVE: 1414 Monroe Avenue, Scranton, Pa. 18509
Walking Directions to St. Clare/St. Paul School Primary Campus:
Start at Woodlands Residence. Head Southwest toward N. Washington Avenue. Continue onto N. Washing Avenue. Destination will be on your right. ARRIVE: 2215 N. Washington Avenue
For any questions or to check your polling place, visit www.votespa.com.
If you have any difficulty, call the PA Dept. of State, at 1-877-868-3772.