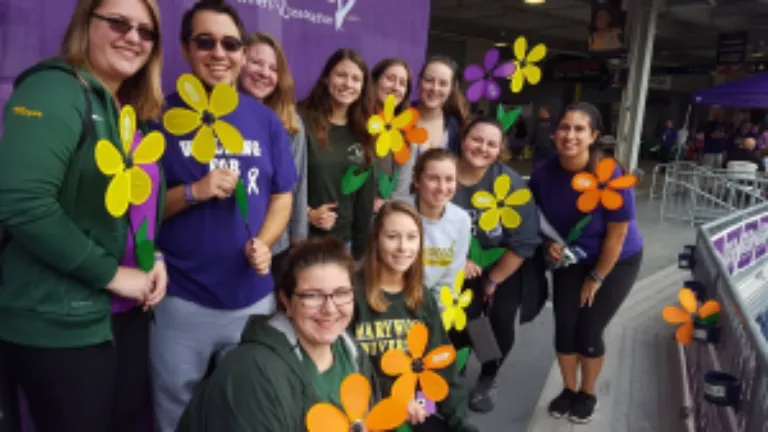 Students Participate in Walk to End Alzheimer's
Marywood University's Chapter members of the National Student Speech-Language-Hearing Association (NSSLHA) recently took part in the 2.5 mile Walk to End Alzheimer's. Although the walk was a virtual event this year, Marywood team members walked on their own or in small groups at various locations in the area and in their hometowns.
The Walk to End Alzheimer's raised $61,345 through the efforts of more than 400 participants. Marywood's NSSLHA Chapter, composed of 21 members, raised $1,800 for the event. Money raised will provide funds for Alzheimer's care, support, and research.
The American Speech-Language-Hearing Association (ASHA) is the professional organization that determines the standards and ethics by which speech-language pathologists and audiologists practice their profession. ASHA also has a division called the Council on Academic Accreditation (CAA) that is responsible for determining accreditation standards for graduate programs in speech-language pathology and/or audiology.
For additional information about the Speech-Language-Hearing Association Chapter at Marywood University, please visit marywood.edu/csd , or call the Office of Admissions, at (570) 348-6234.