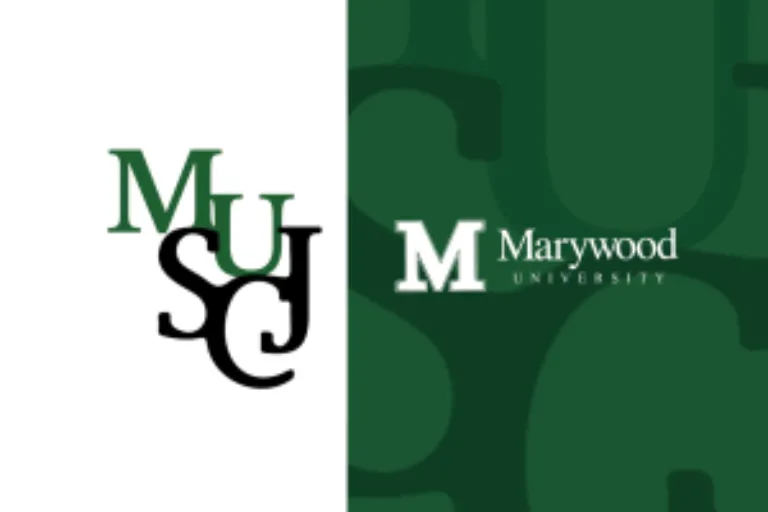 Students Win Top National Awards from the SCJ
Marywood University's Chapter of the Society for Collegiate Journalists (SCJ) took home ten awards in the national contest for students' work at The Wood Word, Marywood University's online news source, and TV-Marywood, the campus television station.
First place awards were bestowed to Emily Scholl, Quakertown, Pa., for her multi-media series, "Media That Matters;" and Stephanie O'Malley, Scranton, Pa., for her column of commentary, "Chanel Miller: A lighthouse in dark times." Second place awards were conferred to TV Marywood for Online Broadcast Website Overall Excellence; The Wood Word for Social Media presence Overall Excellence; TV Marywood for Television Live Sports Broadcast; Brendan Murphy, Stroudsburg, Pa., for his sports column, "ANALYSIS: Legendary closer Mariano Rivera headlines the 2019 Baseball Hall of Fame Class;" and Katie Warnokowski, Islip, N.Y., for her television feature package, "Wonderfully You teaches women self-love and acceptance." Third place awards were given to The Wood Word for Online News Website Overall Excellence; TV Marywood for Television Live Sports Broadcast; and Ellen Frantz, Camp Hill, Pa.; for her television news package, "Film festival returns to Marywood."
The Society for Collegiate Journalists is a national society of collegiate mass communications. It is the nation's oldest organization designed solely to serve college media leaders. Today, SCJ has approximately 100 active chapters nationwide and more than 1,200 members.