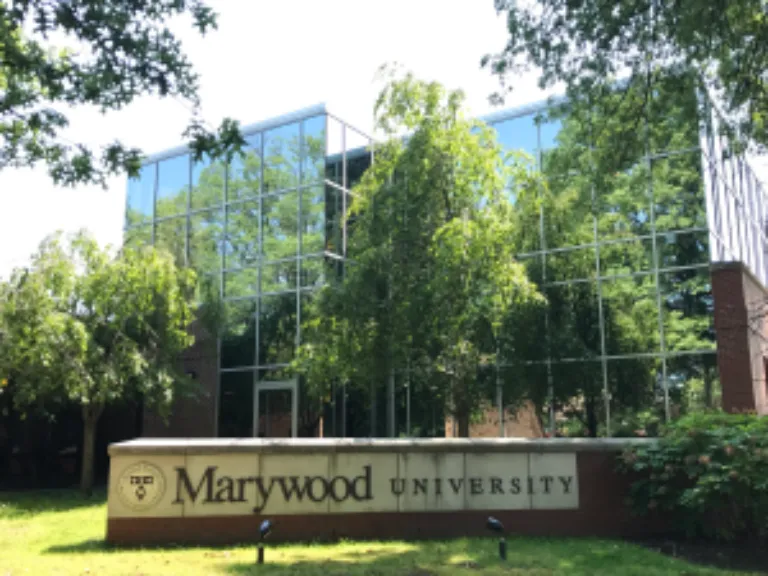 Psychology Chapter Wins International Chapter Award
Marywood University recently received notification from Psi Chi, the International Honor Society in Psychology, that its campus chapter of the organization won the 2019-2020 Psi Chi Model Chapter award. In recognition of time and effort that went into meeting the criteria for this award, Marywood University's Psi Chi Chapter will receive a monetary award and a custom certificate.
Psi Chi's Board of Directors and Central Office staff chose only 23 chapters to achieve the Model Chapter status this year from nearly 1,200 chapters. As a recipient of the Model Chapter Award, Marywood University's Psi Chi Chapter is eligible to apply for the Ruth Hubbard Cousins Chapter Award, named for Ruth Hubbard Cousins, who ran Psi Chi for 33 years and is responsible for the organization existing as it is today; and the Florence L. Denmark Faculty Advisor Award, that recognizes and awards one faculty advisor who exhibits enthusiasm for and commitment to students, psychology, and Psi Chi's purpose.
Cynthia Wilson, director of membership and development for the international Psi Chi honor society, said, "With more than 1,180 chapters, your [Marywood's] chapter is one of the 23 to achieve the Model Chapter status this year. We hope this serves as an inspiration to your chapter membership in the coming year."
Marywood University's Psi Chi Psychology Honor Society is open to graduate and undergraduate men and women who are making the study of psychology one of their major interests and who meet the minimum qualifications. Psi Chi is an affiliate of the American Psychological Association (APA) and a member of the Association of College Honor Societies. Additionally, Psi Chi works closely with its sister honor society Psi Beta, the national honor society in psychology for community and junior colleges.
For additional information visit the Psychology and Counseling Department at Marywood University or call (570) 348-6270.