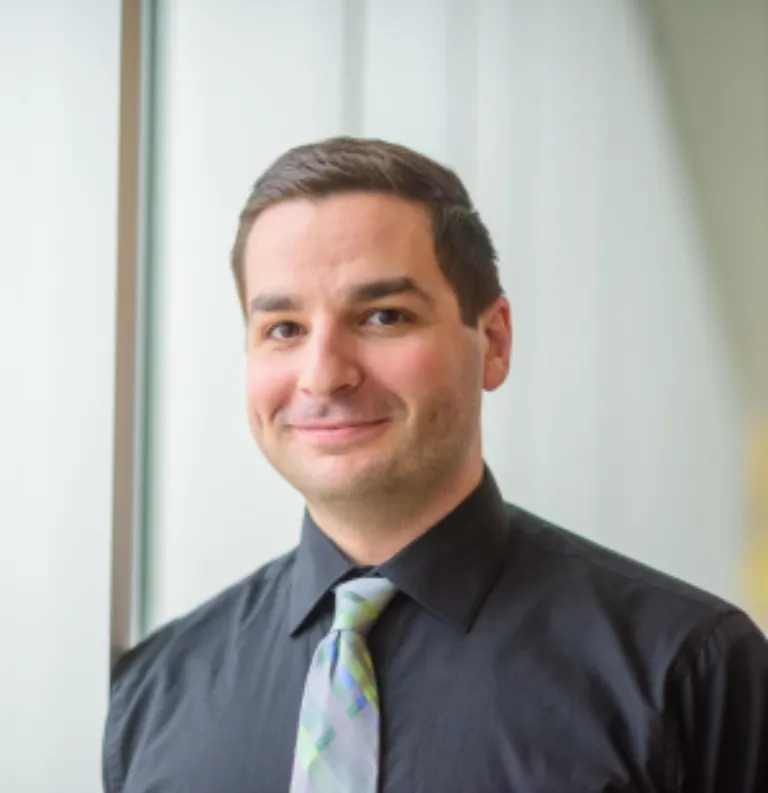 Michael Kalage Named to Top 20 Under 40 Business Professional List
Michael Kalage, director of student engagement at Marywood University, was recently selected as Northeast Pennsylvania's Business Journal's "Top 20 Under 40 Business Professionals in NEPA."
Mr. Kalage was nominated in October 2020 and recently received notification that he is among this year's "Top 20 Under 40." He was nominated based on various programs, events, and service to students, to Marywood University, and to the community, including his oversight of planning and implementing social, recreational, and educational activities for undergraduate and graduate students; advising the Student Government Association and Graduate Student Council; planning and facilitating new student orientation and transfer orientation; and supporting student clubs and organizations. Additionally, Mr. Kalage is the co-founder of Marywood University's Chapter of the National Society of Leadership and Success, and he facilitates Safe Zone training for faculty and staff, to ensure that our institution remains a safe and inclusive place for LGBTQ+ individuals. Furthermore, he hosts leadership development programs to help students hone teamwork, communication, and problem-solving skills to prepare for their careers.
According to the NEPA Business Journal's "Top 20 Under 40" announcement, "Michael Kalage's belief in life is to leave everything better than he found it." Mr. Kalage said, "I think we should all have the goal of contributing more to this world than we take, and I try to do that whenever possible."
Mr. Kalage is active on multiple University councils and committees, including the University's Strategic Planning Task Force, President's Council, and the COVID Action Team, to name a few. In the community, Mr. Kalage is active with voter registration and turnout efforts. He spends a lot of time writing letters, making phone calls, and sending text messages to voters to encourage them to participate in the democratic process. He established the "Pacers to the Polls" campaign to increase student voter registration and turnout rates in elections at Marywood University. Additionally, he volunteers with organizations such as the Human Rights Campaign and Sierra Club.
When COVID-19 hit, Mr. Kalage had to think outside the box about how to continue to deliver an optimal student experience. He and his team began offering virtual activities eight days after the decision to cancel in-person classes was announced in March 2020, and his team continued virtual programming throughout the spring and fall 2020 semesters. He developed a hybrid model of programming for the fall 2020 semester to ensure that on-campus and online students could all participate in activities.
Mr. Kalage earned his bachelor of science degree in business management from West Chester University in 2016, and his master of science degree in higher education administration from Marywood University in 2018. Mr. Kalage began working at Marywood in August 2016 as the graduate assistant for student activities and leadership development. He was then promoted to assistant director of student activities and leadership development in 2017. He currently serves as the director of student engagement—a promotion that he earned in August 2019.
To read the NEPA Business Journal's "Top 20 Under 40 Business Professionals in Northeast Pennsylvania," please visit biz570.com.