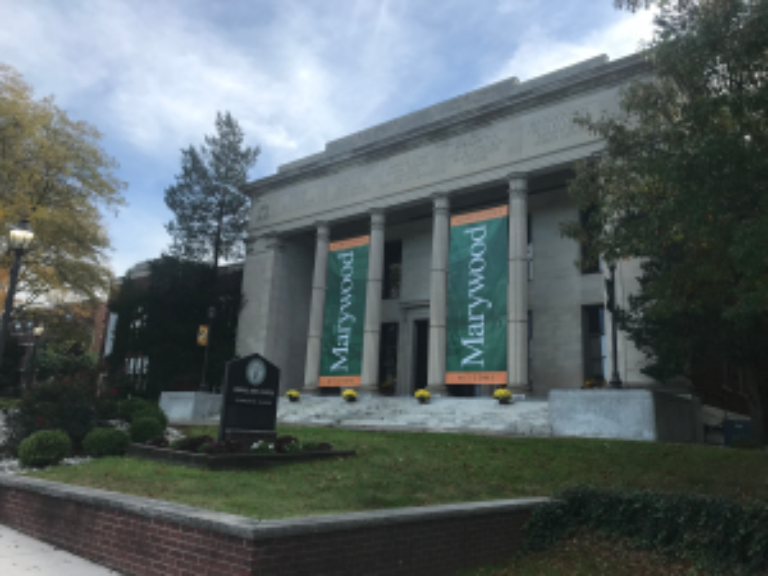 Class of 2019 Nearly 100% Employed or in Pursuit of an Advanced Degree
Marywood University's Class of 2019 is nearly 100 percent employed or in pursuit of advanced degrees. Of the 99.7 percent of graduates who are pursuing graduate school or are employed, 92.2 percent of those employed have jobs related to their major. Marywood's Class of 2019 includes 52.1 percent who are continuing their academic careers in graduate school, with 88.3 percent of those advanced degree seekers choosing to continue their graduate studies at their alma mater, Marywood University.
Marywood offers more than thirty graduate degree programs and ten five-year bachelor's to master's degrees. The values-based, practical, flexible, and personalized education at Marywood University is taught by experienced, inspiring, and supportive faculty. The campus features top-quality facilities that are enhanced by resources for research, and, additionally, Marywood's long-standing faculty and alumni offer vital networks for career opportunities.
Christina Brundage, Ph.D., career engagement specialist of the Career Development Center said, "These numbers truly reflect not only the success of our students but also show that Marywood Pacers are in demand. This is a result of all of the services and efforts put forth by a dedicated coalition of supporters throughout Marywood's campus, including the Career Development Center, the faculty, and staff, but, most importantly, the students who worked hard to achieve their career aspirations. I am proud to have been a part of helping the class of 2019 attain their professional goals and look forward to celebrating the success of the class of 2020 and beyond."
Marywood University's Career Development Center supports both enrollment services and student success, as well as the University's academic mission of educating men and women of all ages in undergraduate, graduate, and continuing education programs. The Career Development Center collaborates with academic departments to foster the self-development of students through career planning, as well as assisting students and alumni in decision making, the transition to the work world, and the pursuit of further education. Services are reviewed and evaluated to identify student needs in an evolving society and to meet those needs creatively through on-going program research and planning.
For additional information about Marywood University, please visit marywood.edu/admissions, or call the Office of Admissions, at (570) 348-6234. For additional information about the Career Development Center, please visit marywood.edu/career/students, or call (570) 348-6247.