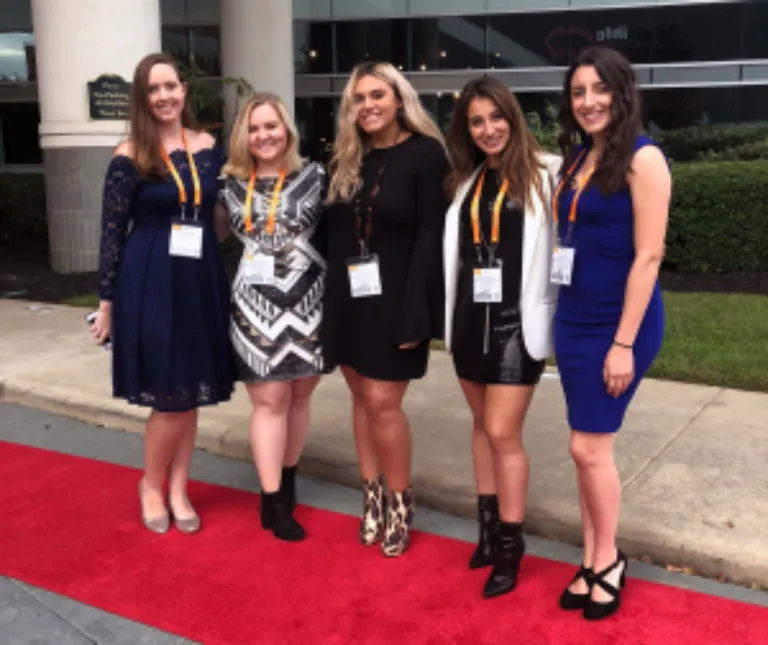 Design Talk LIVE Broadcast from the School of Architecture
In 2018, Marywood University's interior architecture department announced that it would be the inaugural school hosting a weekly one-hour interview segment on the first live broadcast network on social media, Design Talk LIVE.
The inaugural show launched the first week of December on Mondays at 12 p.m. EST/9 p.m. PST. Marywood's interior architecture faculty member and president of the University Hall of Innovation, Stephen Garrison, along with students from the School of Architecture at Marywood University, interviewed designers, manufacturers, and style influencers around the world.
Design Talk LIVE is the first live broadcast network on social media. The flagship show on the network just celebrated its first anniversary and has reached more than three million views in that time.
Since 2014, Marywood University's architecture and interior architecture students have spent summer academic sessions learning about and preparing for "The Groovystuff by Design: Connecting Education with Industry Challenge." The special topics course, taught by Stephen Garrison, assistant professor of interior architecture/design, focuses on residential furniture design using recycled materials.
Marywood University's School of Architecture students have been exhibiting their works at the High Point Market since 2014. The winning entry from the High Point Market goes into production with Groovystuff, and students are able to earn royalties on their sales. Groovystuff is a not-for-profit company that represents a breakthrough approach to the nurturing of home furnishings design talent, in partnership with leading U.S. colleges and universities. Its foundation, "The University Hall of Innovation & Job Creation, "sponsors this initiative, which provides an opportunity for students to demonstrate sustainability through an eco-friendly furniture design challenge.
Several Marywood University students exhibited at the High Point Market. The students interviewed and live streamed from the Red Carpet at The "Unofficial" HGTV Stars Reunion. HGTV personalities from shows including: Trading Spaces, Fixer Upper, Love It or List It, etc. were interviewed by Marywood students at the Fall High Point Market in North Carolina.