Make A Great Impression with a Public Relations Degree!
Study one of the fastest growing fields of communication! Learn how important a degree in communication is to our growing media economy. With a specialization in Public Relations and Image Management from Marywood University, you'll learn how critical thinking, theory, speaking, and writing skills can build bridges between organizations and the public.
Marywood provides hands-on opportunities to learn in our computer labs and media production suites, as well as opportunities to serve in a leadership capacity for our campus chapter of the Public Relations Student Society of America (PRSSA).
Take your first step toward a rewarding career in Public Relations!
Leadership roles in Public Relations Student Society of America Chapter
Learn how to build bridges between organizations and the public
Hands-on experiences with PRSSA
Top Employers
Advertising/ Marketing Agency
Non-profit Organizations
Social Media Companies
Media/News Companies
Top Career Paths
Public Relations Manager
Copywriter
Social Media Strategist
Publicist
Dig Deeper Into the Program Details
Undergraduate Admissions Requirements
Completed application
Official transcripts
Letter of recommendation
Official SAT and/or ACT test scores (Marywood is test optional)
Essay (optional)
Multimedia Communication
201 Morgan Road
Map & Directions
Located in the Learning Commons, the Center for Multimedia Communication is a state-of-the-art training ground for future communication professionals. The center includes provides a variety of media tools that can be used necessary to publish an online newspaper; direct, product, shoot, or edit video and audio programming; create and publish a PR newsletter; work as on-air television or radio talent; create virtual sets; produce short films; manage social media accounts; broadcast live sporting events; and much more.
Learn More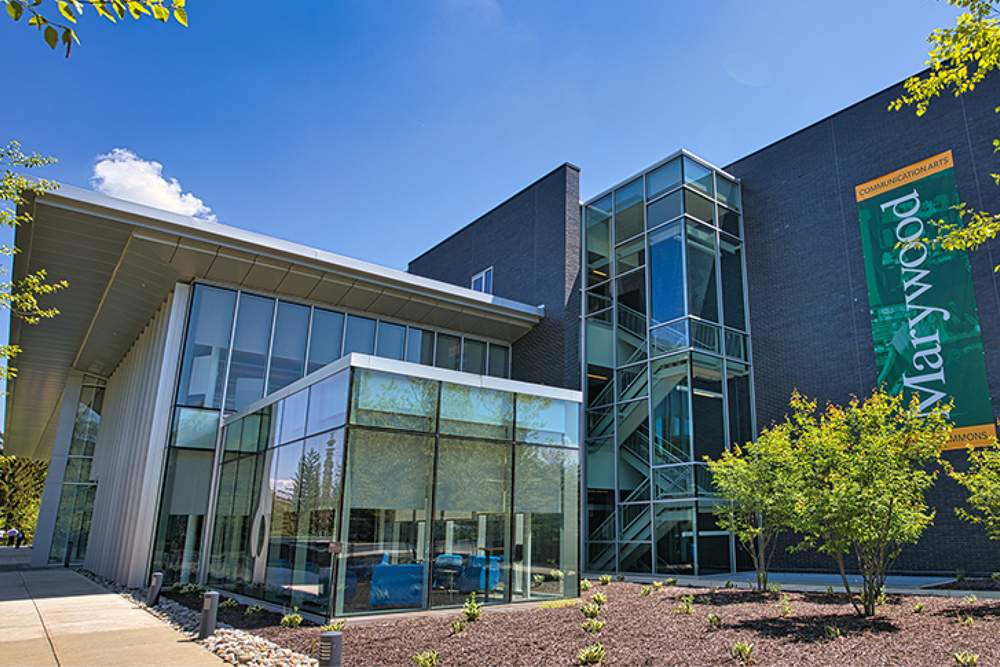 201 Morgan Road
Map & Directions
With the Learning Commons, the library takes on a new form—a 21st Century library that focuses on actively empowering the learner. It is a scholars' gathering place, where students from all disciplines converge, collaborate, and expand their horizons ever further. Learning Commons Hours: Mon-Thurs: 8am-12am Fri: 8am-7pm Sat.: 9am-7pm Sun.: 11am-12am
Learn More
|
Take a Virtual Tour
80+ opportunities for you to find the right fit with 50+ undergraduate degrees and 30+ graduate and certificate courses.
From #DayOne, Marywood is here for you each step of the way.
Request Information
Loading...
Latest Program News & Events