A Math Degree Equals Success
What can you do with a Math Degree?
Mathematics is applicable to nearly every industry today, from science and technology to business, retail, healthcare, and more. A Math Degree adds value to students' job prospects, because they learn to apply mathematical concepts to practical situations and also can analyze and solve complex professional issues.
Foundation in mathematical skills and logical reasoning
Develop mathematical understanding, efficiency, and analytical skills
Computer competency for mathematical problem-solving
Marywood Math majors will:
Develop attitudes of mind and analytical skills required for the efficient use and understanding of mathematics;
Learn to abstract from the particular to the general;
Build mathematical models of real world situations;
Have competency in the use of computers as a tool in mathematical problem-solving;
Work independently on problems in mathematics;
Gain an understanding of the origin and historical development of basic mathematical concepts.
Career Outlook for Mathematics and Computer Science
Between 2012 and 2022, the Bureau of Labor Statistics forecasts that:
Top Employers
Insurance Companies
The National Security Agency
Universities
Boing
Top Career Paths
Mathmetician
Actuary
Statistician
Statistician
Financial Analyst
Dig Deeper Into the Program Details
Undergraduate Admissions Requirements
Completed application
Official transcripts
Letter of recommendation
Official SAT and/or ACT test scores (Marywood is test optional)
Essay (optional)
The Math Placement Exam is now available
All Marywood students are required to take the Math Placement Exam. You are only exempt if you have:
already taken and passed one of the prior placement exams
have already taken all of the math course(s) that are required by your major
have transferred in a Math course from another institution that was accepted to cover

what is required by your major.
Mathematics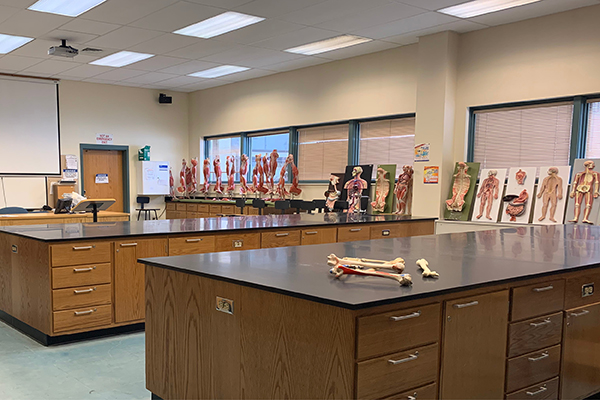 Map & Directions
The Center for Natural and Health Sciences contains classrooms for our Math and Computer Science, Science, Nursing, and Public Administration programs.
Learn More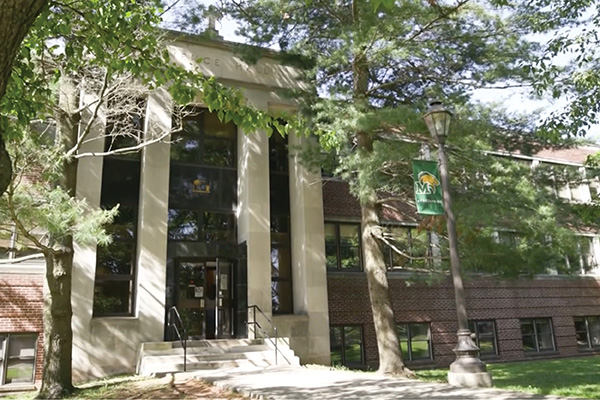 206 Morgan Road
Map & Directions
The Center for Natural and Health Sciences contains various science laboratories, computer labs, the 100-seat Comerford Theatre, and various classrooms. Classrooms for our Math and Computer Science, Science, Nursing, and Public Administration programs are in this building.
Learn More
|
Take a Virtual Tour
Barry M. Goldwater Scholarship
The purpose of the Barry M. Goldwater Scholarship and Excellence in Education Foundation, as stated in the enabling legislation, is to alleviate a critical current and future shortage of highly qualified scientists, mathematicians, and engineers. A more realistic statement of the purpose, in today's terms, is to provide a continuing source of highly qualified individuals to those fields of academic study and research.
View Tuition Rates
80+ opportunities for you to find the right fit with 50+ undergraduate degrees and 30+ graduate and certificate courses.
From #DayOne, Marywood is here for you each step of the way.
Request Information
Loading...
Latest Program News & Events