Not Sure What You Want to Study? Enroll Undeclared.
Like many undergraduate students, you may have decided to delay your pursuit of a specific major. You are not alone!
Did you know that 10 percent of freshmen applicants are undecided?
The good news is that, at Marywood, there are people you can talk with and specific things you can do to help you make career and academic choices.
Our advisors are ready to help you discover which program is right for you.
As an undeclared student, you will either be advised by a faculty member in one of your areas of interest or by specially trained professional staff. Your advisor will assist you in developing an individualized academic plan, which will include liberal arts core courses to learn about various areas of study that may appeal to you and introductory courses in your areas of interest.
Individualized academic plan
Explore 50+ academic programs
100+ clubs and student organizations
22 NCAA varsity athletic sports, a newly launched Esports program, and 25+ intramural sports
Top Employers
Dependent on your choice of major
Top Career Paths
Dependent on your choice of major
Dig Deeper Into the Program Details
Undergraduate Admissions Requirements
Completed application
Official transcripts
Letter of recommendation
Official SAT and/or ACT test scores (Marywood is test optional)
Essay (optional)
Undeclared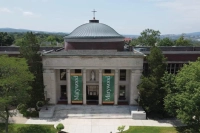 102 Morgan Road
Map & Directions
The Liberal Arts Center contains classrooms utilized by several programs, as well as the Office of Admissions and a variety of other administrative offices. It is also home to the iconic Rotunda and the NativityMiguel School of Scranton.
Learn More
|
Take a Virtual Tour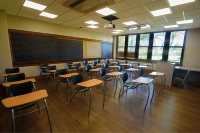 Map & Directions
The Liberal Arts Center provides classroom space for coursework in the Social Sciences, English, Philosophy, and Religious Studies programs.
Learn More
80+ opportunities for you to find the right fit with 50+ undergraduate degrees and 30+ graduate and certificate courses.
From #DayOne, Marywood is here for you each step of the way.
Request Information
Loading...
Latest Program News & Events