Develop a Viable Technology Career with a Computer Science Degree
Students who graduate with a Bachelor of computer science degree find success in careers in software architecture and development, database administration, web development, network and computer systems, and more.
Students pursuing a computer science degree will:
Develop proficiency in computer programming languages such as C++ and Java.
Understand the architecture of modern computers.
Be able to understand and implement common data structures used in computing.
Be able to develop and analyze algorithms for solving computing problems.
Develop proficiency in computer networking.
Understand the principles of computer operating systems.
Understand the principles of compilers.
Develop proficiency in at least one application area such as database management, web application, computer graphics, etc.
Prepare for a variety of technology careers
Earn a bachelor's degree in Computer Science and a master's degree in Information Security in just 5 years.
Computer Science Degree
Career Outlook
Top Employers
Technology Companies
Consulting Firms
Automotive Manufacturers
Commercial Airline Companies
Top Career Paths
Computer Scientist
Software Developer
Web Developer
Database Administrator
Dig Deeper Into the Program Details
Undergraduate Admissions Requirements
Completed application
Official transcripts
Letter of recommendation
Official SAT and/or ACT test scores (Marywood is test optional)
Essay (optional)
Computer Science Degree Facilities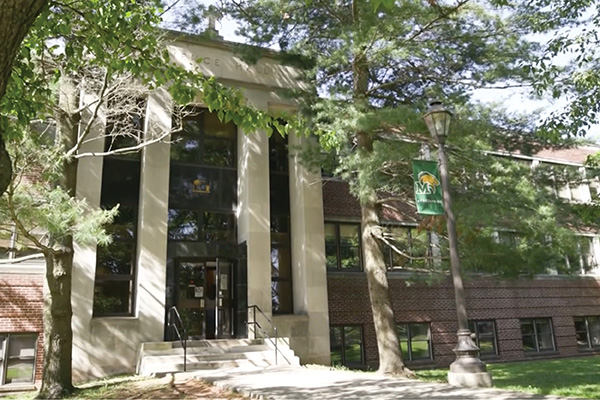 206 Morgan Road
Map & Directions
The Center for Natural and Health Sciences contains various science laboratories, computer labs, the 100-seat Comerford Theatre, and various classrooms. Classrooms for our Math and Computer Science, Science, Nursing, and Public Administration programs are in this building.
Learn More
|
Take a Virtual Tour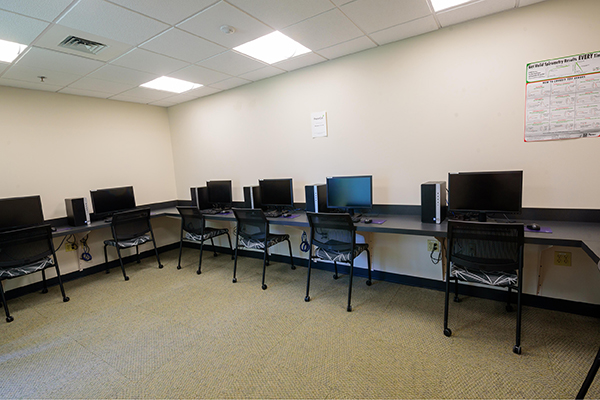 80+ opportunities for you to find the right fit with 50+ undergraduate degrees and 30+ graduate and certificate courses.
From #DayOne, Marywood is here for you each step of the way in your pursuit of a computer science degree.
Request Information
Loading...
Latest Program News & Events