Campus Locations
> Student Health Services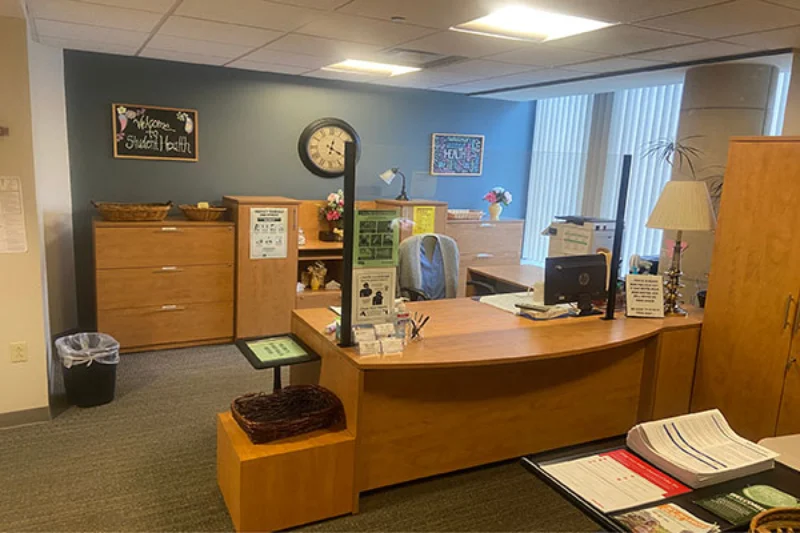 Student Health Services
Map & Directions
Your health plays an important role in how well you achieve your academic, social, and personal goals during your college years. Wellness involves choosing a positive lifestyle that moves you toward optimal health. The Student Health Services staff's work is based on a comprehensive wellness philosophy. Medical services, health information, and counseling are available to all students. Primary care (assessment and treatment) and referrals to community physicians and to campus and community resources for health education and counseling are provided. Strict professional privacy and confidentiality standards are maintained.
A certified Registered Nurse Practitioner is available Monday through Friday. Registered Nurses and a Registered Dietician are available to provide health care that is sensitive to the needs of all students. This is an exceptional cost saving benefit for our students.
Location & Hours
Location: Terrace Level of Loughran Hall
Normal Business Hours: Available by Appointment only, Monday-Friday 8:30 a.m. to 4:30 p.m. Please call or email to make an appointment.
Eligibility
Health Services is available to all Marywood students who have submitted a completed Health History Physical & Immunization Form.
Health Records
All information is strictly confidential. Access to medical records is limited to Health Services personnel and may not be released without the student's written consent. Once accepted for admission, all students are encouraged to submit a completed Health History Physical & Immunization Form. No student will be seen for non-emergencies unless her/his record is on file.
The Doctor Is In
Tuesdays & Thursdays from 1-4:30 p.m - but you must have an appointment. After hours, students are referred to a local Hospital Emergency Department. Questions or concerns can be directed to healthservice@marywood.edu or by calling 570-348-6249 during normal business hours.
Departments in this Location:
---
Related Locations