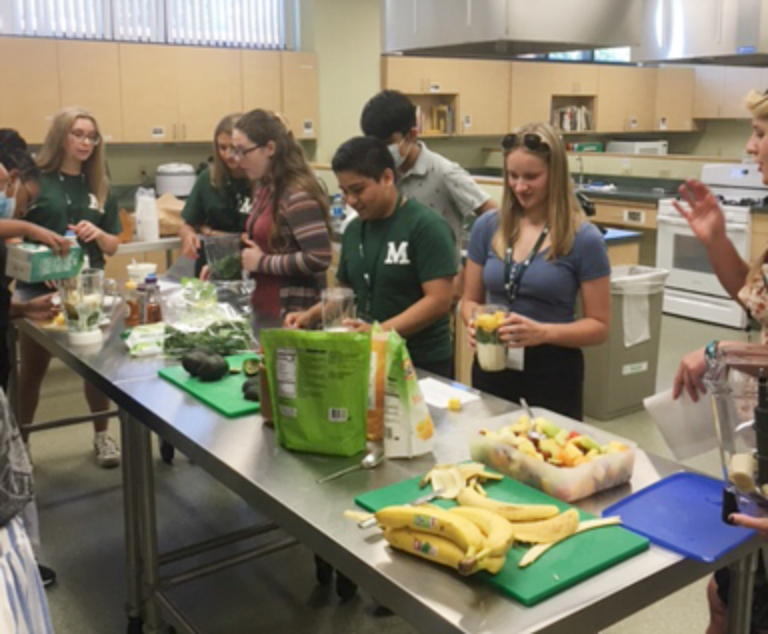 Dietitian for a Day (3/29)
Marywood University is hosting a "Dietitian for a Day" program on Tuesday, March 29, from 9:15 a.m. – 1:15 p.m., in the O'Neill Center for Health Families on the University's campus. The program is free and open to anyone considering a career in nutrition and dietetics.
The program offers students an opportunity to learn what a dietitian is and about the different areas in which dietitians practice. Attendees will gain hands-on experience in several practice areas including sports, clinical and community nutrition, food science, and food service. The program also includes a session with admissions and financial aid counselors, a tour of Marywood's campus, and lunch. Attendees will have the opportunity to interact with the nutrition and dietetics faculty as well as current students.
Attendees will gain a clearer picture about the career opportunities for a Registered Dietitian Nutritionist and the types of classes, course material, and supervised practice involved in being a nutrition and dietetics major. Marywood's Nutrition and Dietetics department provides coursework that prepares students to provide nutrition care in a variety of settings.
Register at https://admissions.marywood.edu/register/dietitian22 to attend "Dietitian for a Day." For additional information about Marywood University's nutrition and dietetics program, please visit marywood.edu/nutrition or call (570) 348-6277.